Fiddlerman Pro Series Viola Bow is crafted from high-tech carbon fiber and fitted with sterling silver and snakewood details. The sound is brilliant, open, and clear. The bow is exceptionally lightweight, ca 65 grams, which allows it to be agile and lightning-fast. The bow has a rather firm stick and a fantastic bounce, yet it's very well balanced.
Features
Fittings: Sterling Silver
Stick: Round (Firm)
Weight: Ca 65 grams
Frog: Snakewood
Hair: Mongolian horsehair
Warranty
The Fiddlerman Pro Series Viola Bow is covered by one of the best warranties in the industry. The stick and mechanical parts are covered for 5 years.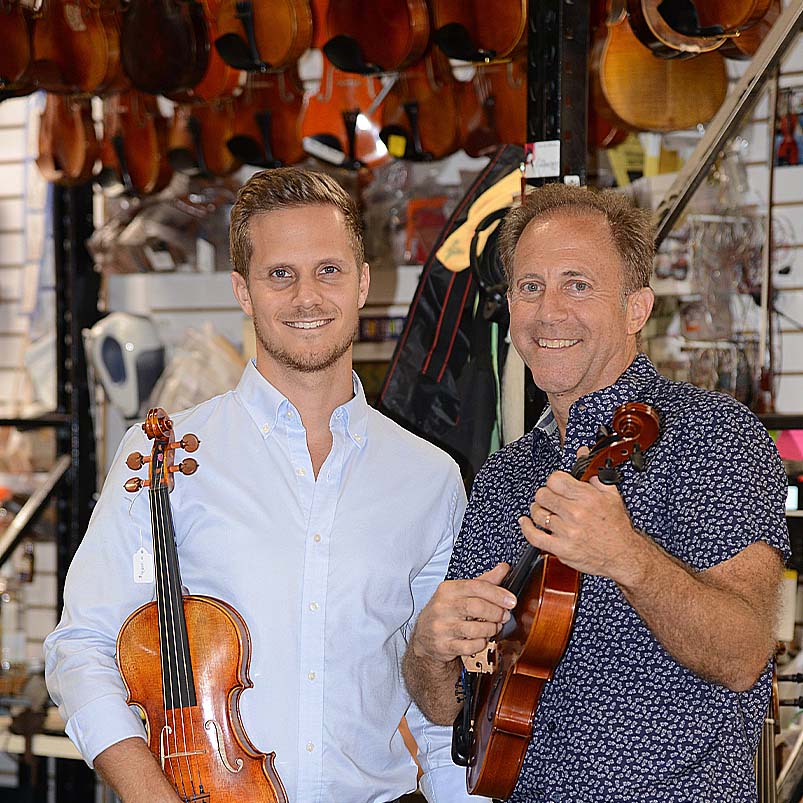 About Fiddlershop
Fiddlershop is a small family-owned business located in South Florida. Since 2012 we have been serving the string community with quality instruments and accessories. We believe that music and instruments should be accessible to everyone at a price they can afford.