The Fiddlerman Iron Violin Practice Mute is a rubber coated mute, made in two pieces. With this mute you will retain the sound quality, while dampening the sound significantly. This mute is unique with its beautiful walnut wood look finish.
Material: Iron covered with a thin layer of rubber
Dimensions: 55mm wide, 28mm tall, opening for bridge is 3mm
Weight: 65 grams
Use: Place the mute on the bridge, over the strings. Knock gently with one finger to make the mute grip the bridge and retain a good fit and position when you play.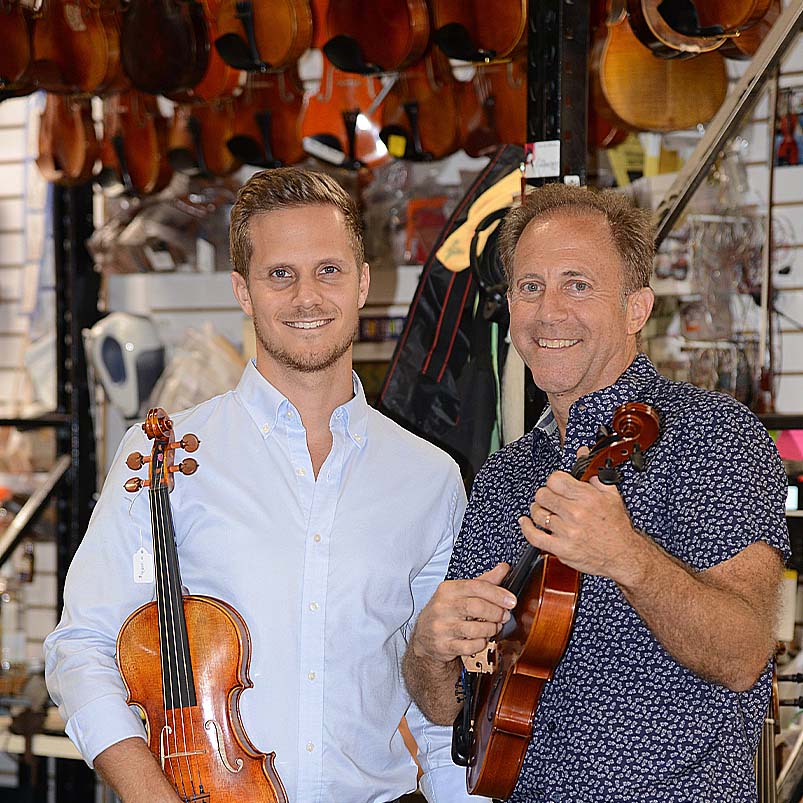 About Fiddlershop
Fiddlershop is a small family-owned business located in South Florida. Since 2012 we have been serving the string community with quality instruments and accessories. We believe that music and instruments should be accessible to everyone at a price they can afford.