Emil & Dariel Review of the Apprentice Cello
Apprentice Cello Features
Solid-carved slightly flamed spruce and maple tonewoods
100% ebony fingerboard, pegs & fittings
Carbon tailpiece with 4 fine tuners
Quality hand-carved maple bridge
European spruce soundpost from "Alpine Tone Wood"
Spirit-based durable dark brown finish
Wood dried a minimum of 5 years
Installed D'Addario Prelude Strings
Great for Suzuki and NAfME (National Association for Music Education) students
Precisely measured string height for easy and comfortable playability
The cello will arrive ready to play out of the box
Available in sizes: 4/4, 3/4, 1/2, 1/4
Every Fiddlerman instrument undergoes our famous 10-point inspection and comes with Lifetime Structural Warranty and Free Lifetime Adjustments.
Standard Outfit Includes
Hard Canvas Cello Case 
Fiddlerman Carbon Fiber Cello Bow
Holstein Premium Rosin
Fiddlerman Digital Tuner
Endpin Stop
Rubber Mute
Fiddlerman himself tests and curates all our instruments, and works directly with the maker to produce only the best. With over 40 years as a professional violinist of orchestras around the world, he knows what he's doing. Each Fiddlerman cello is set up by our talented luthiers in our Florida workshop.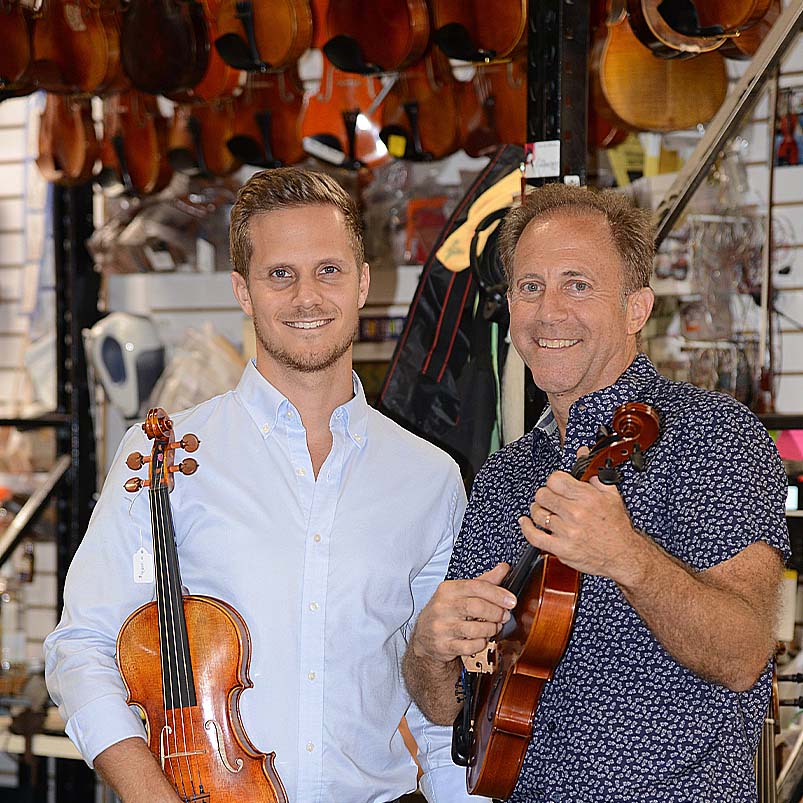 About Fiddlershop
Fiddlershop is a small family-owned business located in South Florida. Since 2012 we have been serving the string community with quality instruments and accessories. We believe that music and instruments should be accessible to everyone at a price they can afford.