Features
Evah Pirazzi strings have a core made from a modern synthetic multifilament fibre
Powerful, brilliant and colorful sound, based on a warm core sound
Enormous projection and wide dynamic range
Evah Pirazzi strings emphasize the individual sound picture of each instrument
Immediately playable
Excellent response throughout the complete dynamic range
Absolutely insensitive to variations in temperature and humidity
Suitable for electric violas or violas equipped with piezo-pickups
Size
Full Size Only (15" to 17" Violas)
Set Variations
A-Aluminum / A-chrome steel
D- and G-silver
C-tungsten-silver
The alternative A-string has a synthetic core and is wound with aluminum. It offers a warm sound and an easy response.
Gauges
Soft (weich)
Medium
Strong (stark)
Tailpiece Options 
All strings have a ball-end
A-steel string has removable ball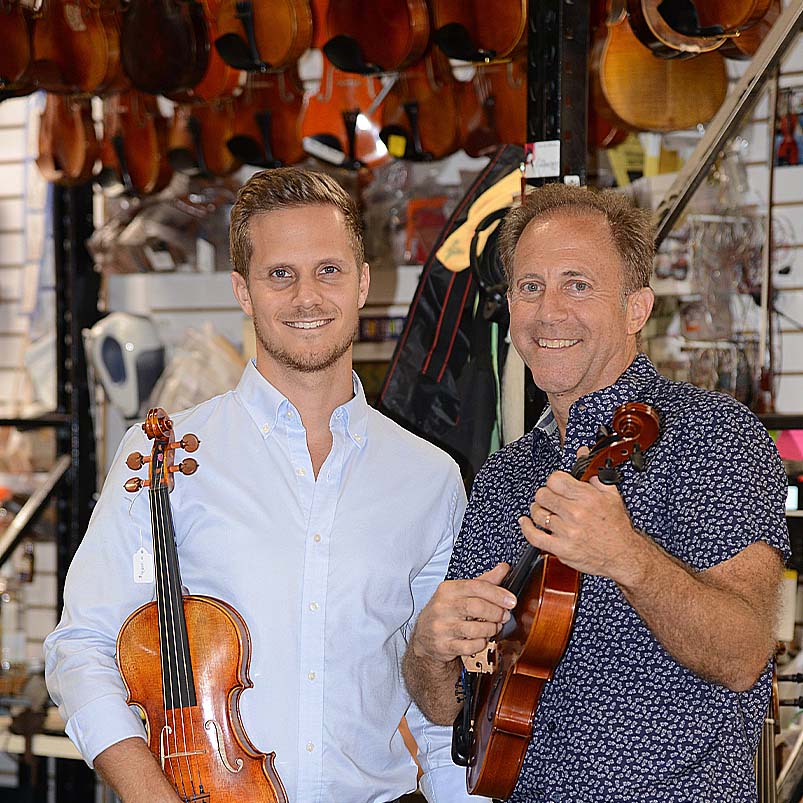 About Fiddlershop
Fiddlershop is a small family-owned business located in South Florida. Since 2012 we have been serving the string community with quality instruments and accessories. We believe that music and instruments should be accessible to everyone at a price they can afford.