We're very delighted to feature this violin made by local violin maker Deli Sacilotto, made in 1997.
Deli Sacilotto 1997 Violin (FS218)
Despiau 3-Tree Bridge
Boxwood Fittings
Thomastik Vision Strings
Vibrating String Length is 34cm (about 1cm longer than typical)
This instrument has a strong presence, with a pleasantly direct tone, a mellow upper register and brilliant overtones. It responds with ease and feels great under the fingers.
Sale includes:
This violin is backed by our standard warranty and return policy, so you can shop with confidence. Ask about playing this instrumnet on an in-home trial.
About Deli Sacilotto:
Deli practiced violin making with G.B. Morrassi in Cremona Italy, and with Hans Nebel and Carlos Arcieri in New Hampshire and New York respectively. He also studied bow rehairing with Lynn Hanning, a protoge of William Salchow.

For over a decade, Deli has made, restored and repaired violins, violas and cellos in the South Tampa area at Hyde Park Violins.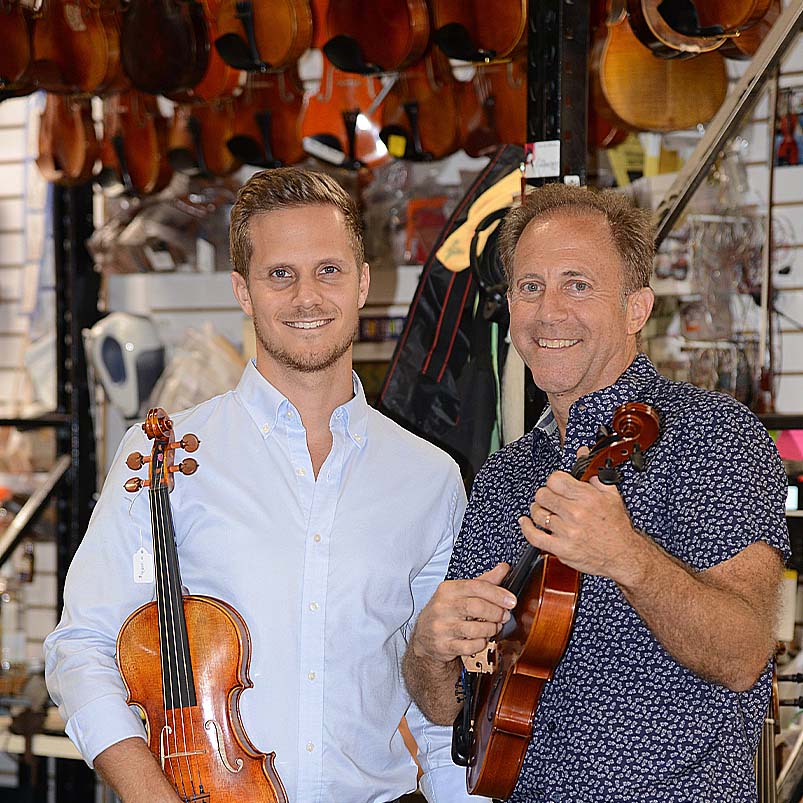 About Fiddlershop
Fiddlershop is a small family-owned business located in South Florida. Since 2012 we have been serving the string community with quality instruments and accessories. We believe that music and instruments should be accessible to everyone at a price they can afford.