Extra hard tension, Silver Plated Wrap, Nylon Core, Clear Nylon Trebles
EJ44, extra hard tension, is optimal for maximum string resistance and projection without compromising tone. All Pro-Arté treble strings are computer-controlled by an X-Y laser microscope which performs diameter and tension measurements, ensuring true-sounding, precise trebles in every set. Pro-Arté basses are wound using silver-plated copper on a multi-filament nylon core for a consistent and warm, yet projecting tone.
Product Feature
Tension: Extra Hard
Size: Full Scale
End Type: Tie-End
Coating: Uncoated
Number Of Strings: 6
Monofilament Material: Nylon
Wrap Material: Silver-Plated Copper
Extra hard tension for maximum volume and resistance
Precision wound silver-plated basses for warm, projecting tone and the utmost consistency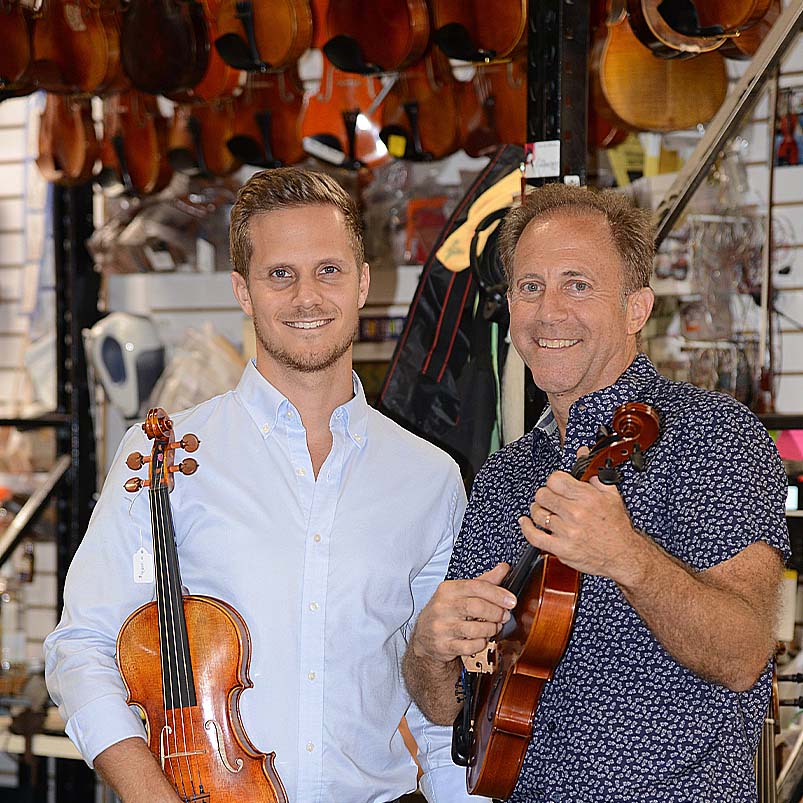 About Fiddlershop
Fiddlershop is a small family-owned business located in South Florida. Since 2012 we have been serving the string community with quality instruments and accessories. We believe that music and instruments should be accessible to everyone at a price they can afford.