Extra Light Gauge (.010-.047), EJ15
D'Addario was the first to use Phosphor Bronze in acoustic guitar strings back in 1974. Today, Phosphor Bronze is played throughout the world and is considered to be the standard in acoustic strings, thanks to its beautiful sonic balance and tonal warmth.
D'Addario's pioneering Phosphor Bronze acoustic guitar strings are precision wound with phosphor bronze wrap wire over a high-carbon steel core, providing tonal versatility suitable for all acoustic styles and musical genres.
These 10-47 Extra Light gauge strings are easy to play and easy to bend.
Product Features:
Coating: Uncoated
Number Of Strings: 6
Wrap Material: Phosphor Bronze
Well-balanced tone
String Breakdown:
E String:
Diameter .010 in 
Tension 16.22 lbs
B String: 
Diameter .014 in 
Tension 17.85 lbs
G String:
Diameter .023 in
Tension 27.90 lbs
D String:
Diameter .030 in 
Tension 26.71 lbs
A String:
Diameter .030 in
Tension 26.71 lbs
E String:
Diameter .047 in
Tension 19.91 lbs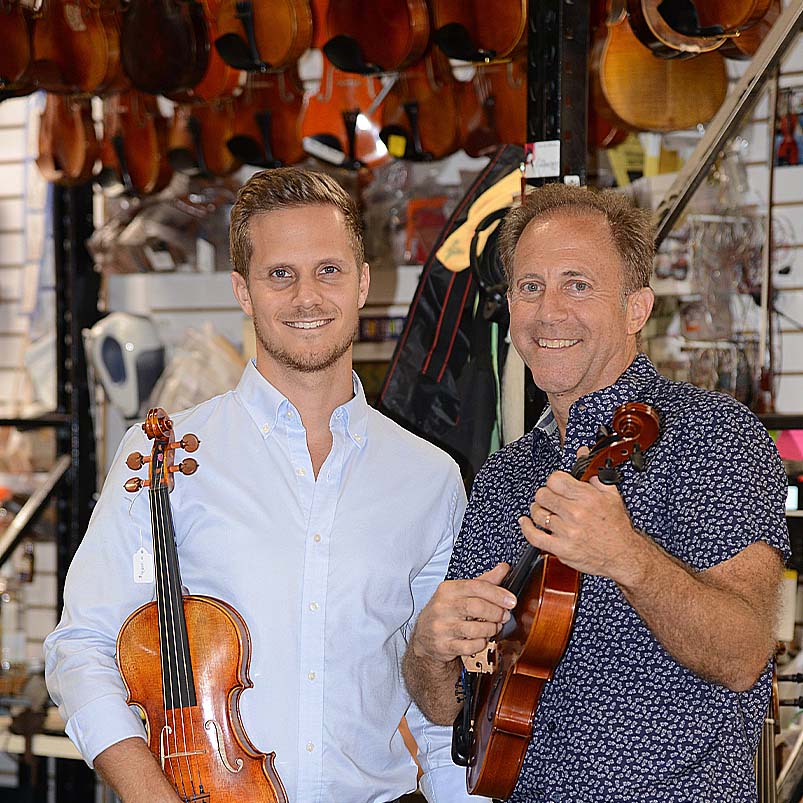 About Fiddlershop
Fiddlershop is a small family-owned business located in South Florida. Since 2012 we have been serving the string community with quality instruments and accessories. We believe that music and instruments should be accessible to everyone at a price they can afford.