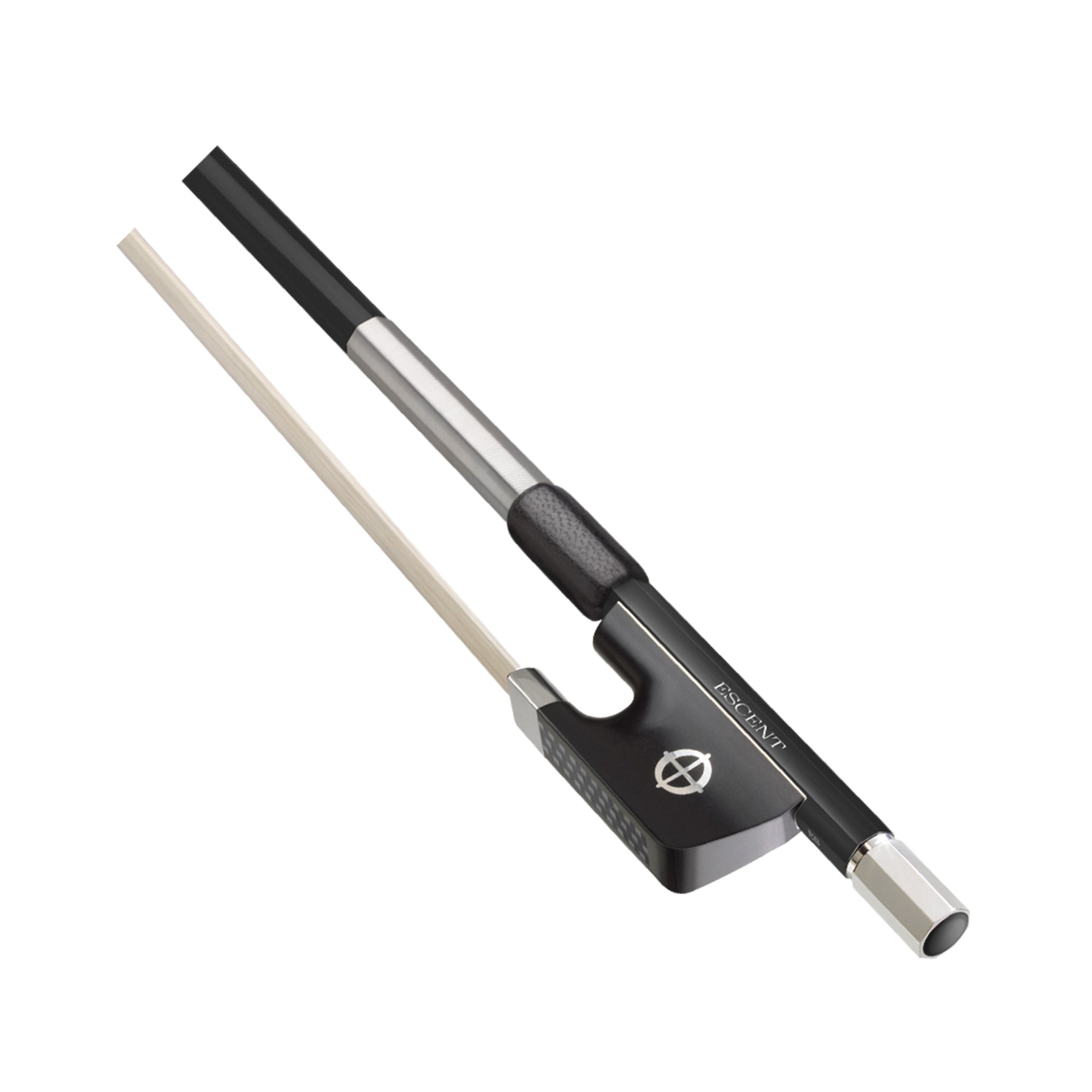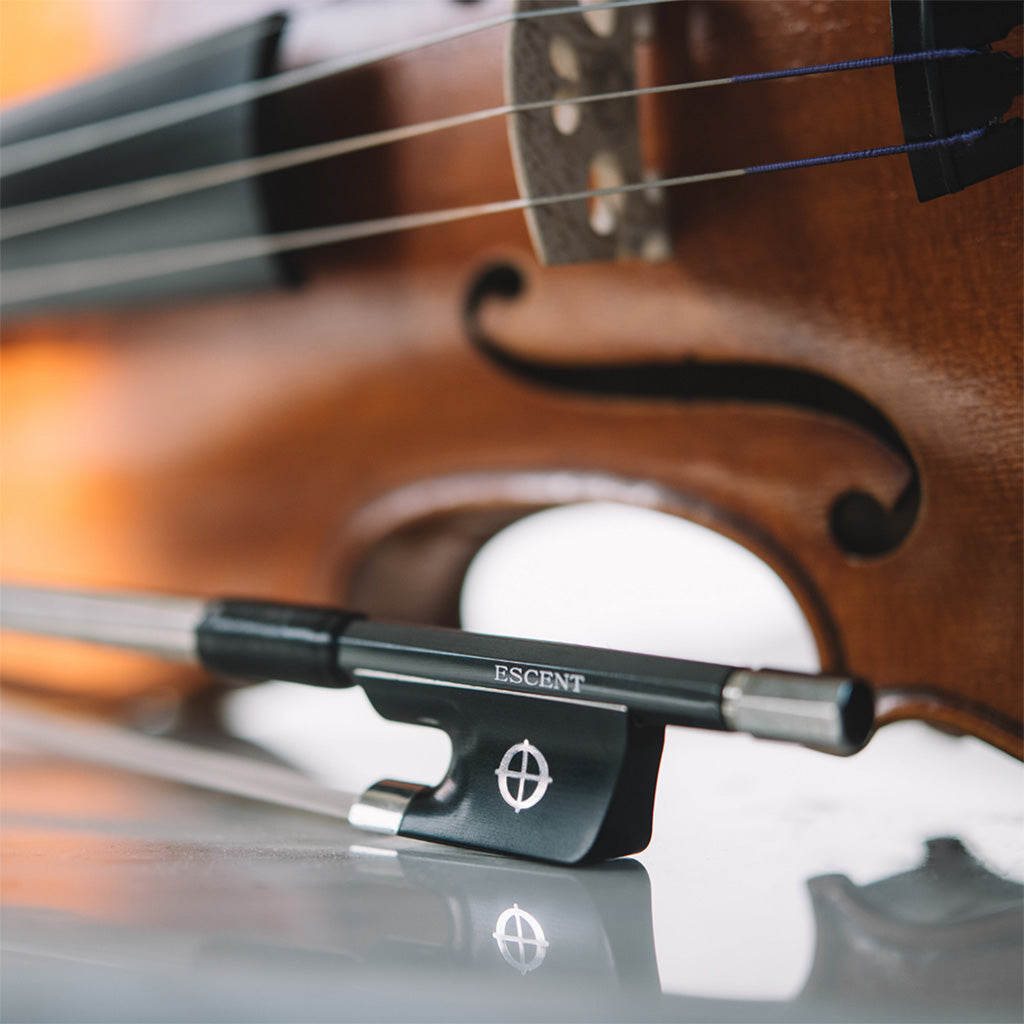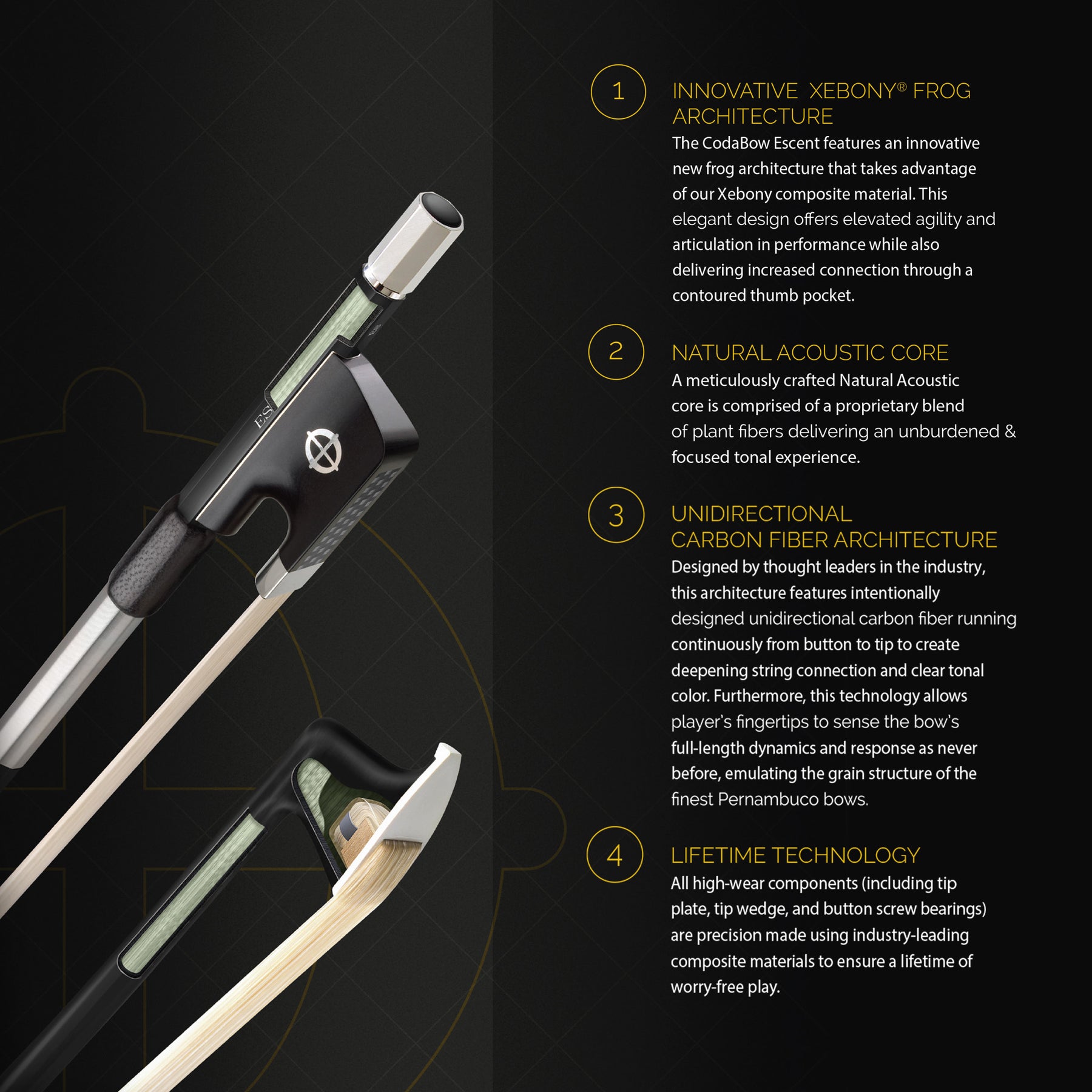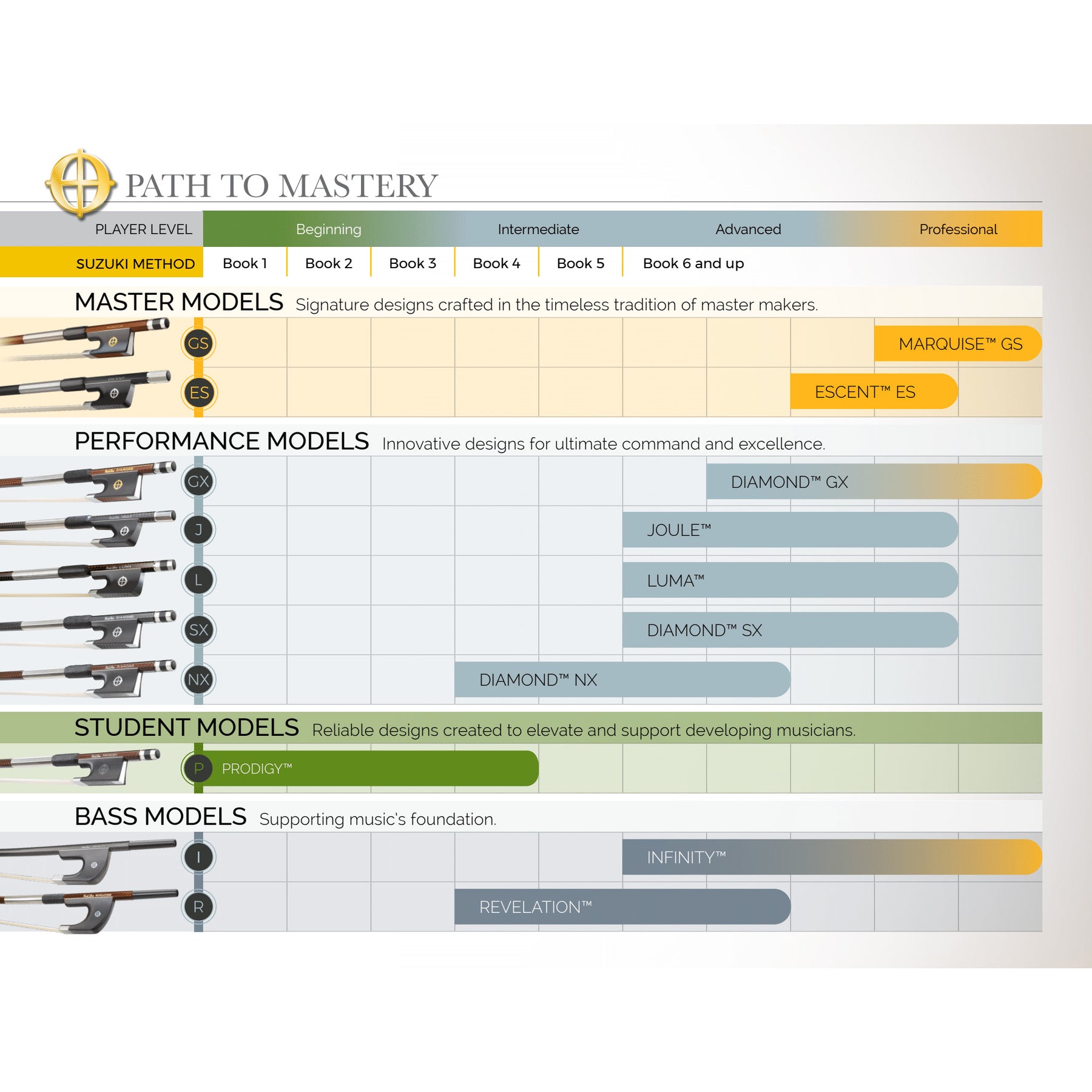 Codabow Escent Violin Bow
CodaBow Escent – made for advanced musicians who aspire for mastery performance and wish to deepen their sound and expand their tonal palette.
The all new carbon fiber Escent from CodaBow combines the supple response of a fine Pernambuco bow with the lively articulation of the performance line. The result gives the CodaBow Escent a modern energy unprecedented in bow making.
Designed by thought leaders in the industry, this hybrid approach creates a deep string connection and clear tonal color that allows artists to leap across genres and styles. The innovative frog architecture delivers the controlled agility many ambitious professional's demand. Added facility and range afford you the opportunity to expand your technical capacity in the pursuit of more mature musical endeavors. Whether you are facing university auditions, playing weddings and gigs between orchestra performances, or crossing genres in the studio, leap boldy to the next steppingstone of your journey with the CodaBow Escent.
Features
Innovative Xebony frog architecture, for elevated agility and articulation
Natural Acoustic Core
Unidirectional Carbon Fiber Architecture
Weight: 60.4g
Caring for your CodaBow is remarkably simple, and routine care will ensure that it lasts forever. As with all fine bows, please store your CodaBow properly when not playing it. Because your CodaBow is crafted in the likeness of fine traditional bows, re-hairing and general maintenance can be done conventionally by your trusted violin shop or luthier.

Cleaning
To minimize rosin and dirt buildup on your CodaBow, wipe the stick and frog with a soft cloth immediately after each use.

Re-hairing
Depending upon usage and playing conditions, we recommend re-hairing your CodaBow every 6 to 12 months.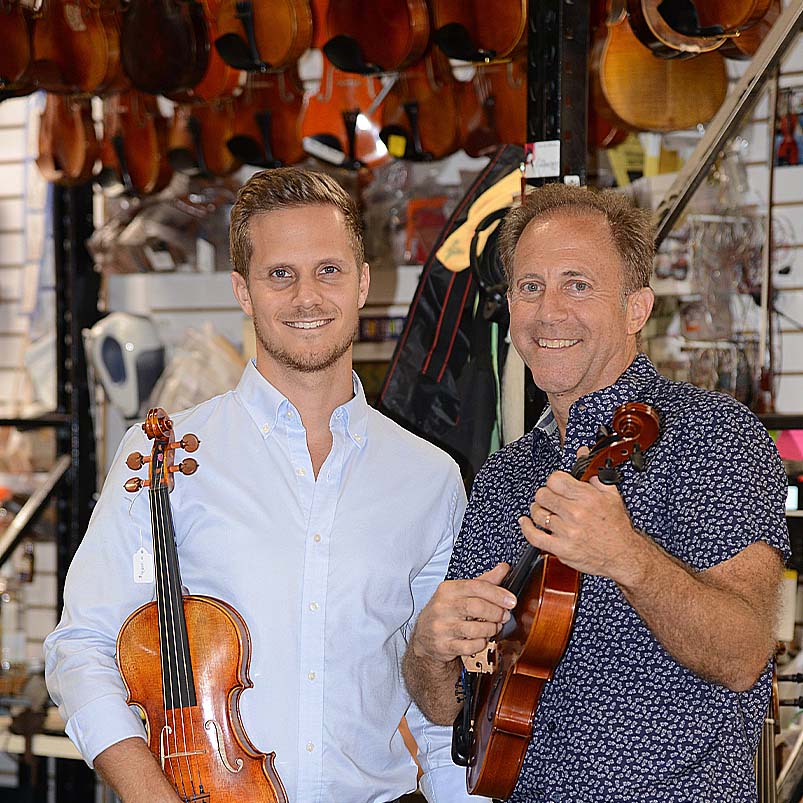 About Fiddlershop
Fiddlershop is a small family-owned business located in South Florida. Since 2012 we have been serving the string community with quality instruments and accessories. We believe that music and instruments should be accessible to everyone at a price they can afford.