Inheriting the same traditional design as the professional models of the Diamond Collection, the CodaBow DIAMOND NX delivers an uncomplicated, sweet tone emphasizing the fundamental of the pitch. The stronger, firmer stick and increased weight allows advancing students more stability and accommodation while developing their technique. Though less nuanced in sound and feel, it offers consistency and control across a wide platform of technique. With a clear tone and supportive design, the CodaBow DIAMOND NX is ideal for pre-professionals, amateurs, and students.
Details and Features
10-Year Manufacturers Warranty
Tone Color: Clear, Sustained
Touch: Strong, Firm
Size: 4/4 only
Specifications
Dynamic Balance: Center-Tip
Weight: Medium
Action: Moderate-Firm
Stiffness: Medium-Stiff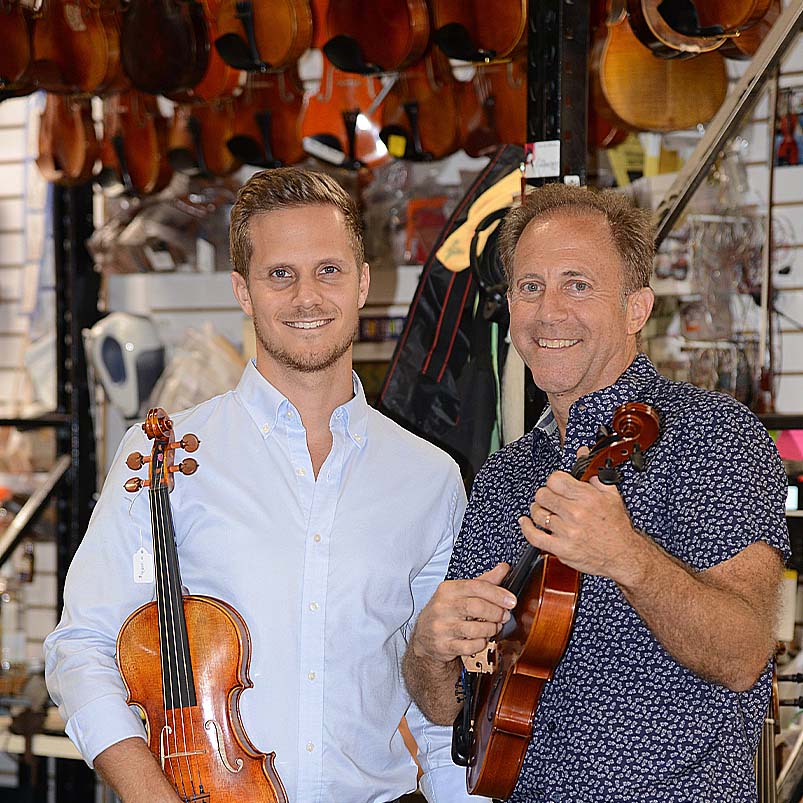 About Fiddlershop
Fiddlershop is a small family-owned business located in South Florida. Since 2012 we have been serving the string community with quality instruments and accessories. We believe that music and instruments should be accessible to everyone at a price they can afford.