Features
The Chorda A- and D-strings are of plain sheep gut. The G- and C-strings are wound with a silver-plated copper wire and are unpolished.
a brilliant and soft sound with enormous possibilities
very low string tension,
comfortable left hand feeling
designed for 440 Hz tuning
For 415 Hz tuning, please use "strong" gauge.
Altering the PM gauge by 1/2 PM changes the tension by 4%.
authentic strings for baroque instruments
Set 
The medium set contains the following strings:
A plain gut 21
D plain gut 29
G silver-plated copper wire 27 1/2
C silver-plated copper wire 36
Variations
G- and C-strings are also available wound with a plain copper wire. They are also unpolished. They sound darker in comparison to the standard G- and C-strings.
Gauges
Chorda strings are manufactured in three gauges in steps of 1/2 PM.
Tailpiece Options
A- and D-strings come without knot.
G- and C-strings come with knot.
Sizes
Chorda strings are available in 4/4.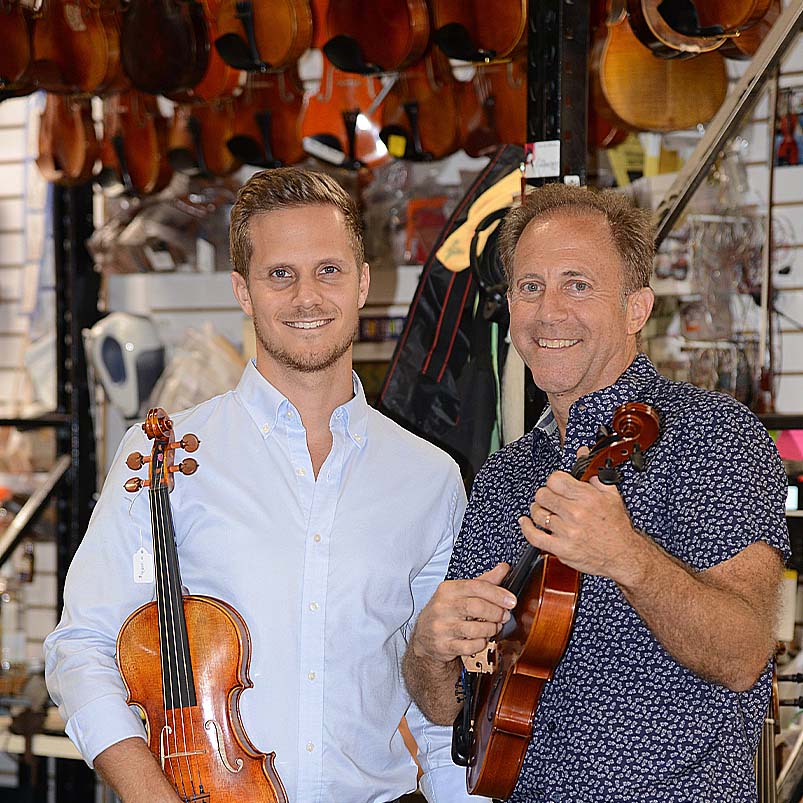 About Fiddlershop
Fiddlershop is a small family-owned business located in South Florida. Since 2012 we have been serving the string community with quality instruments and accessories. We believe that music and instruments should be accessible to everyone at a price they can afford.