Just like Carbon-Klang's standard instruments, this new hybrid violin has a body, fingerboard, all made from carbon fiber. The difference is a layer of thin maple veneer directly integrated with the front and back plates, giving the instrument a traditional wooden appearance. From the side, however, its raw carbon fiber ribs make it clear that all is not as it seems.
Features
Construction: Highest quality carbon fiber and producing unsurpassed power. The body has a complex multi layer carbon fiber laminate, partially incorporating a sandwich-type structure. Finished with an extremely thin layer of maple veneer on front and back, and hand-applied purpling.
Sound Post: "Anima Nova" carbon fiber sound-post, which always fits perfectly, and allows adjustment of tension within the instrument.
Pegs: Wittner Geared Pegs
Tailpiece and chinrest: Boxwood
Strings Thomastik Rondo, Evah Pirrazi Gold or Maker's choice. We set up this violin to reach its fullest potential.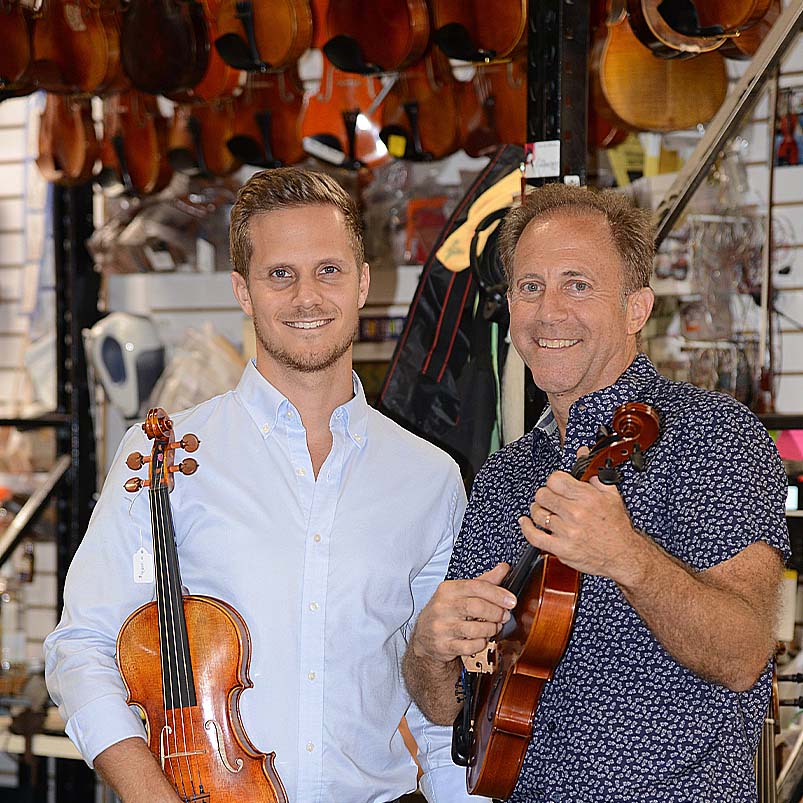 About Fiddlershop
Fiddlershop is a small family-owned business located in South Florida. Since 2012 we have been serving the string community with quality instruments and accessories. We believe that music and instruments should be accessible to everyone at a price they can afford.