Brass Practice Mute for Violin

This is our most "extreme" option for muting your violin! This is to be used when maximum muting is necessary. The legs of the metal mute dampen the vibrations of the bridge and significantly reduce the volume.
As you can see in the pictures, the mute does not sit all the way down over the bridge. Because bridge thicknesses vary greatly, the mute is still effective when sitting part of the way down. Just light tap it lightly to help secure the mute to the bridge.

* Practice anywhere
* Produces the highest level of muting

Available in Gold color or Nickel-plating 
Weight: 47 grams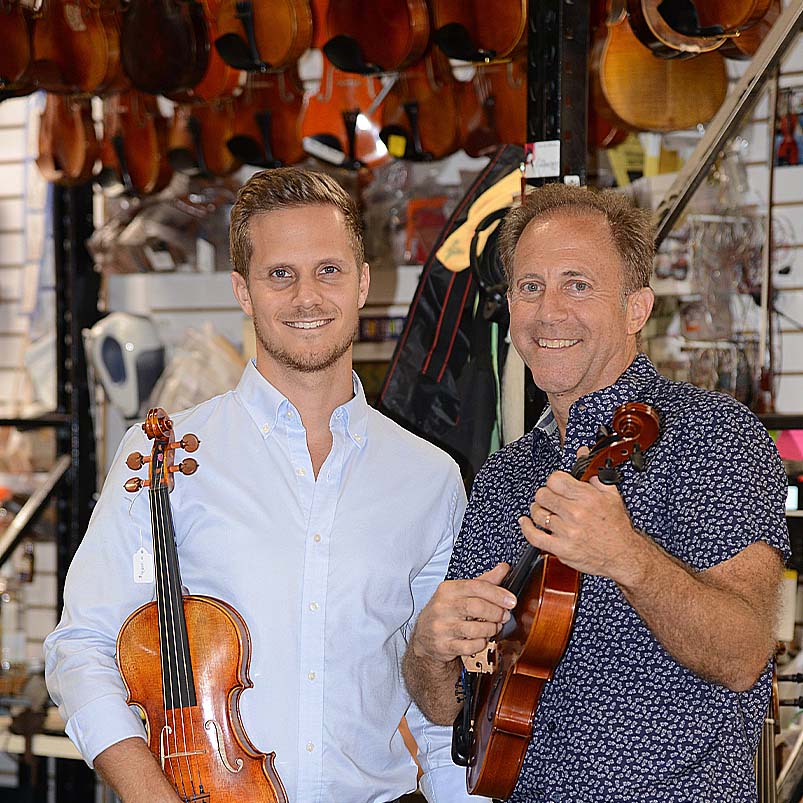 About Fiddlershop
Fiddlershop is a small family-owned business located in South Florida. Since 2012 we have been serving the string community with quality instruments and accessories. We believe that music and instruments should be accessible to everyone at a price they can afford.