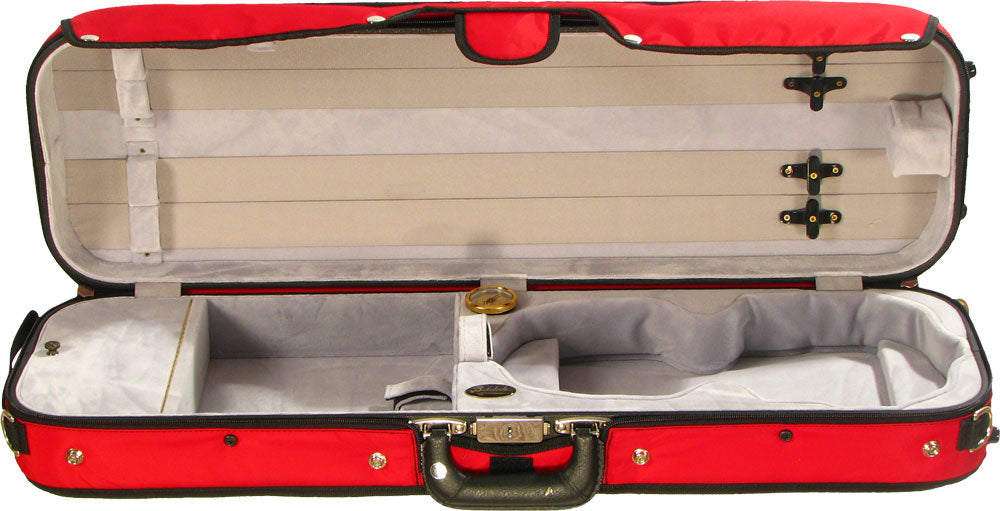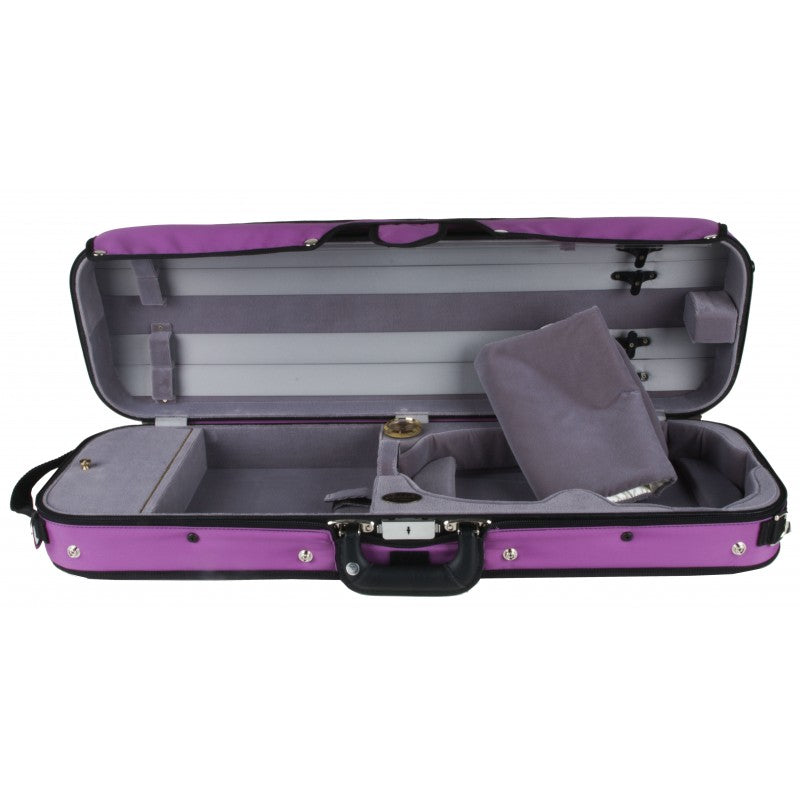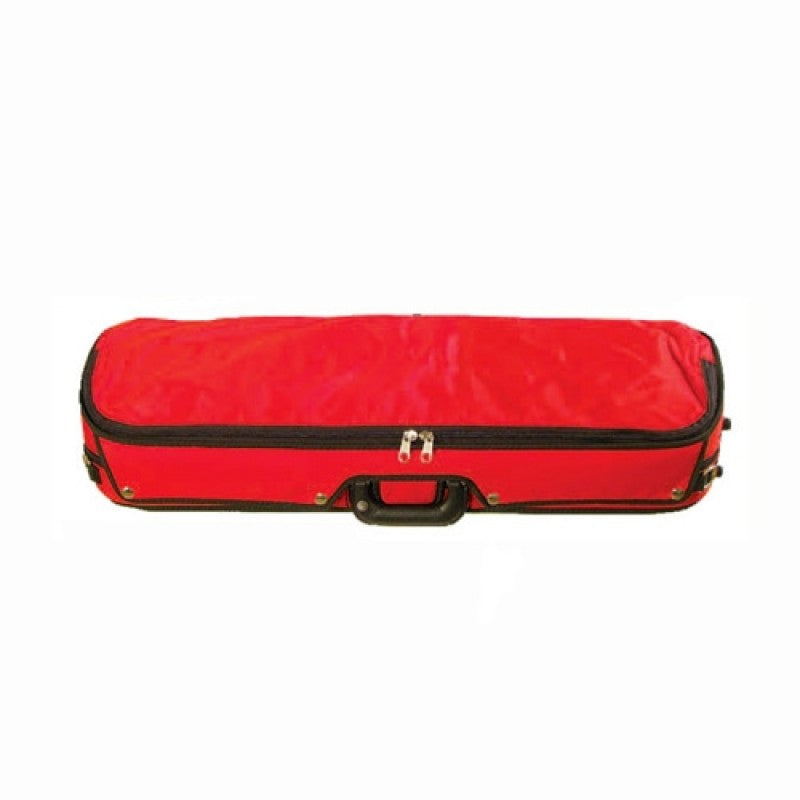 Bobelock 16002 Puffy Oblong Suspension Violin Case
Case Color (Exterior/Interior):
Case Color (Exterior/Interior)
The Bobelock 16002 Puffy Violin Case is a economy hill style oblong case with a puffy padded cover for more color and style.  features luxury at an affordable price, and the bright padded covers will help show off your unique personality. The arched top gives superior protection for up to four bows as well as the fully suspended violin bed. Velvet Interior Only.  The 16002 is Bobelock's lightest oblong violin case weighing in at 6lbs and is available in the 4/4 size.
Available Colors: (Exterior/Interior) BONDED VELVET
Blue/Gray
Green/Tan*
Pink/Gray
Purple/Gray
Red/Gray
*Note: The interior of the green/tan case is Velour, not Velvet.  

Features:
One large accessory pocket with brass hinge

Four bow holders 

Suspension

String tube

Blanket

Hygrometer

Shoulder strap

Subway strap

Full music pouch with pencil pocket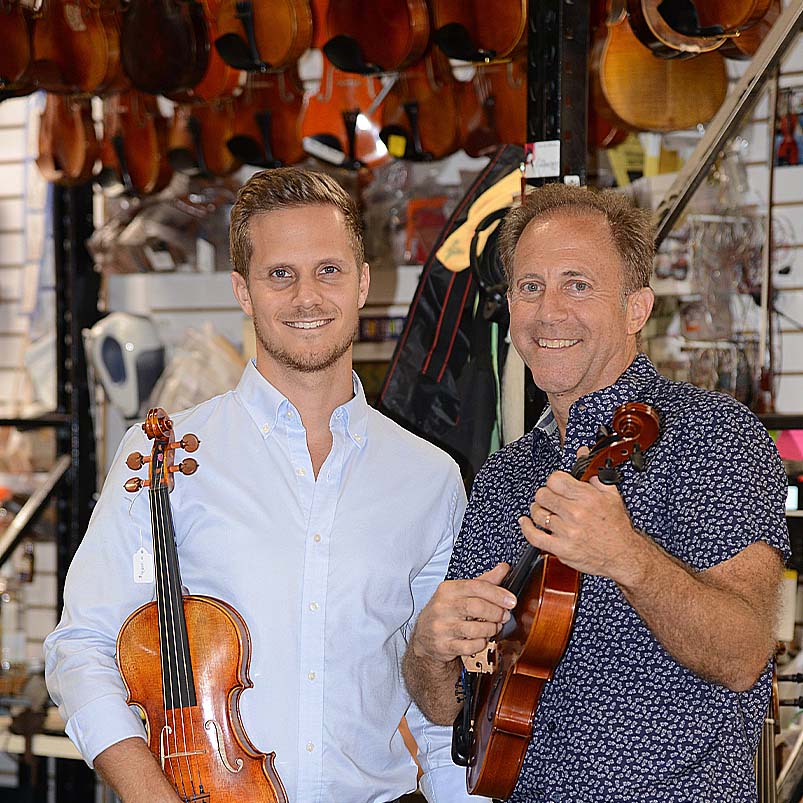 About Fiddlershop
Fiddlershop is a small family-owned business located in South Florida. Since 2012 we have been serving the string community with quality instruments and accessories. We believe that music and instruments should be accessible to everyone at a price they can afford.