Bobelock Oblong Suspension 2006 Viola Case
Fits violas from 14" to 17", up to 260 mm wide.
Oblong adjustable plywood case with waterproof black canvas cover. 
This is a very spacious case, yet snug at all the right places. This case delivers the qualities of a luxury case at an affordable price. It is very strong, and only weighs 7 pounds. The interior material is velour, so it feels very smooth to the touch. This case has been a very popular choice among aspiring violists.
Velour interior includes two bow holders, one interior accessory pocket, hygrometer, and instrument blanket. Also includes shoulder rest clip.   
Features:
weighs 7 lbs.
fits violas from 14" to 17"
velour interior
waterproof black canvas cover
two bow holders
one accessory pocket
hygrometer and instrument blanket
shoulder strap and shoulder rest clip included
available in green, gray, tan, blue, wine
#B2006LS-A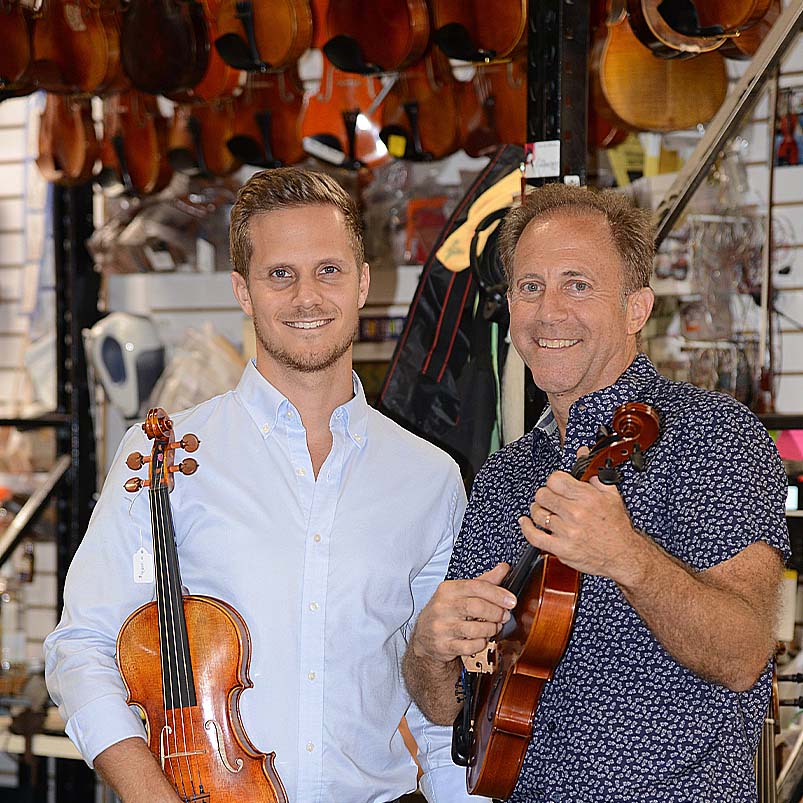 About Fiddlershop
Fiddlershop is a small family-owned business located in South Florida. Since 2012 we have been serving the string community with quality instruments and accessories. We believe that music and instruments should be accessible to everyone at a price they can afford.