In order to get the highest protection against shocks, the interior of Bam cases are made of high resilience foam cushions, supporting the instrument on its strongest parts. These are designed either as a cradle for the instrument, or as a set up maintaining the instrument in total suspension.
To keep a high quality standard, Bam decided to make its own polyurethane foam. Therefore, the entire inserts and cushions are injected in special molds. The foam of these inserts and cushions stands out from other types of foam, offering:
a longer life time

an excellent resilience (the foam gets back to its original shape and strength)

a protective "skin" effect for the instrument

an excellent protection against weather changes, reinforced by a water resistant fabric
Inside features : 
Inside cradle made of injected high density polyurethane foam, protecting the instrument against thermal shocks
Accessory compartment
String tube
2 bow holders
Outside features: 
2 padded backpack straps, adjustable, removable
Side handles
Large expandable external pocket for sheet music
Zipper and security buckles
1000 denier waterresistant Cordura fabric
Available colors : Green, Blue, Black 
Weight : 6.7lbs
Inside dimensions: 
Total Length: 61 cm
Body Length: 39 cm
Upper bout: 17 cm
Lower bout: 21 cm 
Outside dimensions : 
78 x 26 x 15 cm
Bam case warranty:
Bam cases have been designed to provide their holder with many years of satisfaction. In the unlikely event that a problem arises on one of our cases as a result of a defect in our materials or workmanship within the two years following the purchase, we will repair it at our expense (or replace it if it cannot be repaired)*.
It is important to note that our guarantee is not an unconditional guarantee for the life of the product. Bam cases are made from high-quality materials, and yet they are not indestructible. Therefore, our guarantee does not cover product damage that may result from mishandling of the product. We do not cover accidental damage nor its consequences, such as damage to the contents of the case.
Also, as with any product, it should be expected that component parts - hooks or fasteners for instance - will show wear with use over time and eventually may need to be replaced. This type of normal wear and tear is naturally not covered by our guarantee, but we will always be happy to offer a prompt, high-quality repair service at a nominal cost for the lifetime of the case.
We always ask musicians to contact their dealer first when after-sales service is required. Please contact us for further instructions before returning a case. The expenses for returning a case will be covered by the sender.
*Subject to a normal use (evaluation at bam's discretion).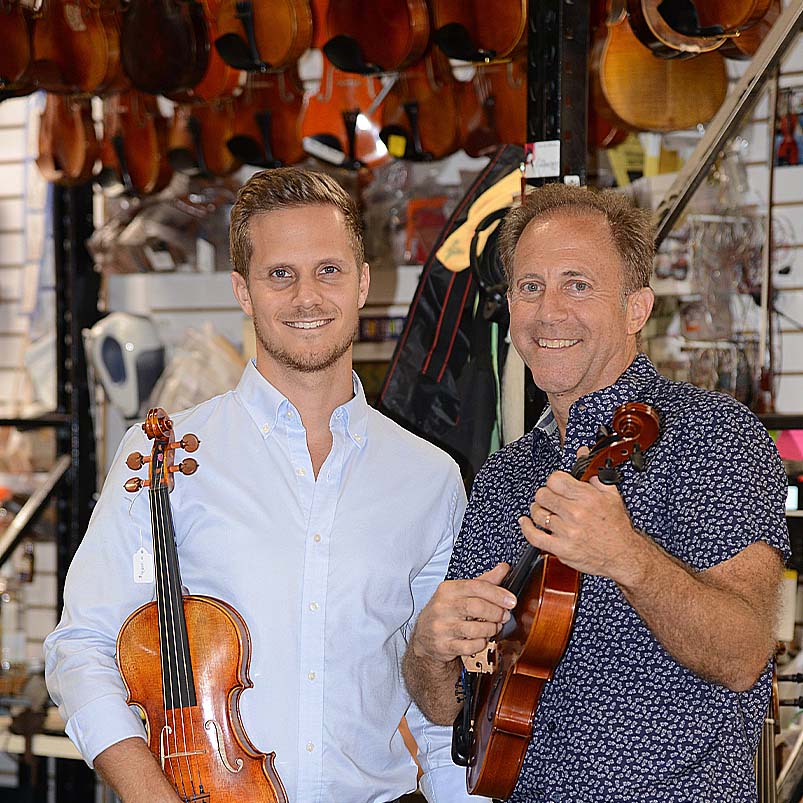 About Fiddlershop
Fiddlershop is a small family-owned business located in South Florida. Since 2012 we have been serving the string community with quality instruments and accessories. We believe that music and instruments should be accessible to everyone at a price they can afford.