Jonpaul Carrera Violin Bow review
The Firm/Ebony Carrera bow has been discounted as B-stock because of a tiny blemish on the stick. This does not affect the playability and is still covered by our standard one year warranty.
The JonPaul Carrera bow will redefine your experience of playing with a carbon fiber bow.  It was modeled after an exquisite French Pajeot that was on loan. Old French feel and rich tone were required to meet the challenge and we are very pleased with the results.
While the Carrera includes the classic features of our other models (one piece construction, etc.), special attention is given to each aspect of bow making to achieve yet another level of playing and sound. Improvements were made in balance, weight, and flexibility, not just to enhance the techniques of the player, but to create the warm, rich, and powerful tones of the best wooden bows.
The appearance is also enhanced with a textured, "varnished" finish. Unique and beautiful, yet the classic red-brown colors are discreet enough to blend into any collection.
The Carrera is Sterling silver mounted with options of traditional ebony frog or white water buffalo horn frog.
Firm or Flexible
The JonPaul Carrera bow comes in two stick strengths, firm and flexible. Both types are used by players of any skill level. Generally, a stronger stick is well paired with a darker sounding instrument. This strength can pull more sound from a particular instrument when needed. A more flexible stick will round out and soften a bright or more focused sounding instrument. The player's personal taste and playing style will add another variable into which model is best suited for any instrument.
Stick Material: Carbon Fiber
Bow Length: 29.5
Bow Weight: 59-60 grams
Frog Options
Ebony (Standard)
Black Horn
White Horn
Warranty Info
We at Fiddlershop guarantee JonPaul Bows for life. If there is a defect, we will repair or replace the bow free of charge. It's as simple as that!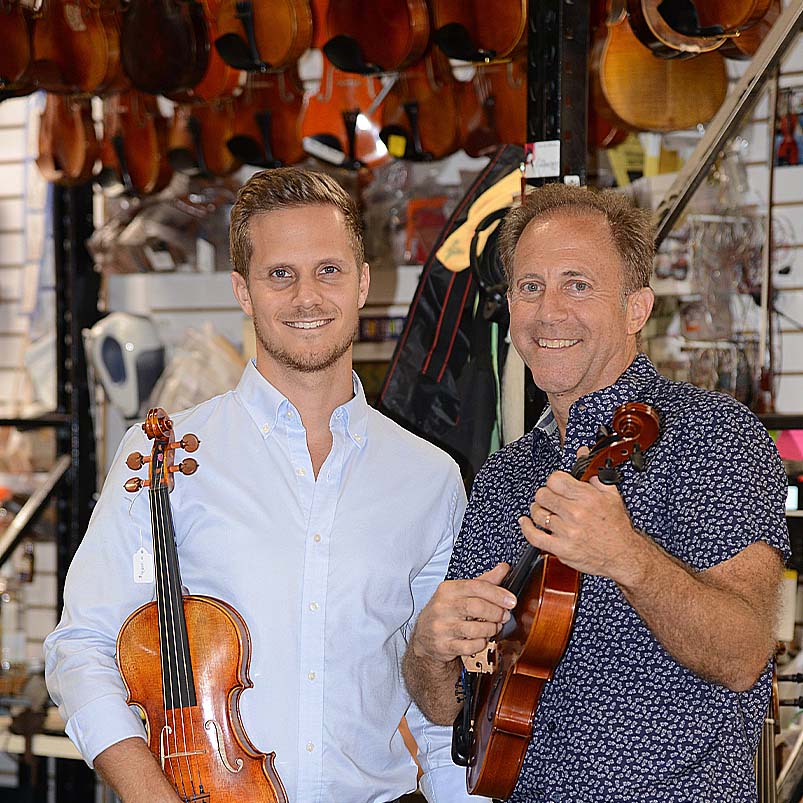 About Fiddlershop
Fiddlershop is a small family-owned business located in South Florida. Since 2012 we have been serving the string community with quality instruments and accessories. We believe that music and instruments should be accessible to everyone at a price they can afford.