This Avanti Violin Bow has been discounted as B-stock due to a small blemish on the stick.
The classic Avanti has been in the JonPaul family from the beginning. When we proposed retiring the Avanti, the response from fans was a clear "NO!"
The sensitive stick produces a sweet, warm tone with a smooth pull. The color is a rich reddish brown with hand finished touches. The silver tip matches the silver mountings on the frog and button. Like all other models, the one-piece construction gives long life and sensitive feel from tip to button.
Bow Length: 29.5
Bow Weight: 62-63 grams
Warranty Info
We at Fiddlershop guarantee JonPaul Bows for life. If there is a defect, we will repair or replace the bow free of charge. It's as simple as that!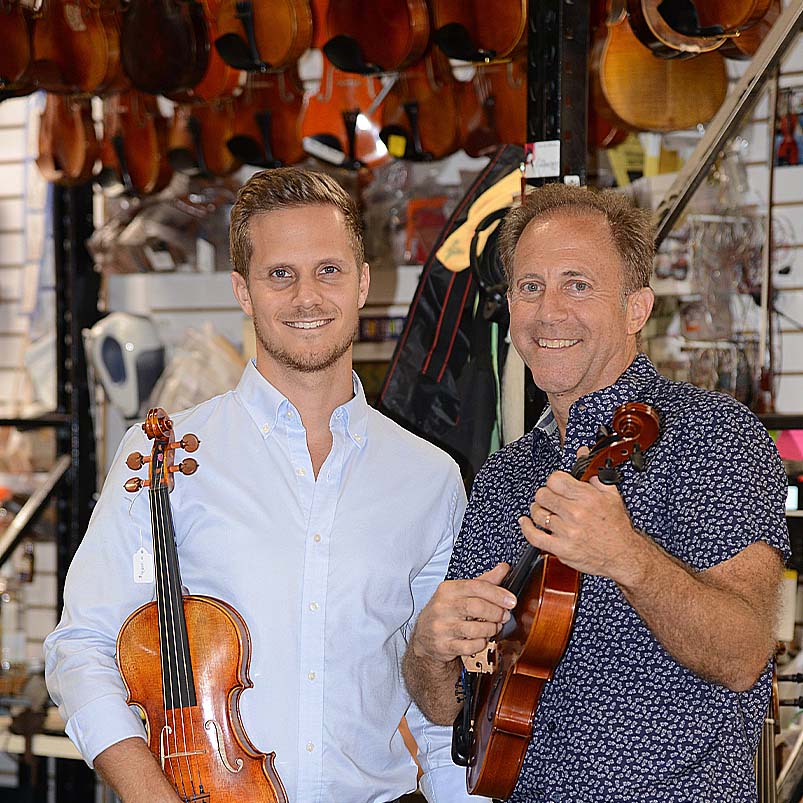 About Fiddlershop
Fiddlershop is a small family-owned business located in South Florida. Since 2012 we have been serving the string community with quality instruments and accessories. We believe that music and instruments should be accessible to everyone at a price they can afford.