The Importance of a Great Bow
What does B-stock mean?
A bow is considered "B-stock" if it has a cosmetic imperfection, such as a small nick, knot in the wood, stamp misprint, loose winding, or if the stick has a very slight curve that will not affect tone production. Each bow has been carefully vetted to be sold as "B-stock" and is a great value at the discounted price.
There is a limited stock of these bows, and each bow may have a different imperfection. Please review the last picture on this listing for examples of bows considered B-stock.
Holstein 3-Star Pernambuco Cello Bow
The bows in the Holstein Pernambuco family are all made from select quality Pernambuco wood and in the tradition of the great French makers. Every step up comes in a higher quality selection of wood and workmanship. 
Holstein 3-star Pernambuco Cello Bow
After traveling and testing hundreds of bows, we have found our favorite dollar-to-dollar value Pernambuco bows. Countless professionals are trading in for our bows.
Holstein 3-star Cello Bow Specifications
All Holstein bows are inspected by our in-house luthier with over 20+ years of experience in professional bow making. The bows come with a 100% satisfaction guarantee and our incredible Holstein bow warranty.

Fully lined, Silver-Mounted, real Ebony Frog.
Made in the tradition of the great French bow makers.
Perfect camber. Great tonal qualities. Easy response!
Sterling silver winding and genuine high quality lizard leather grip.
Best quality Mongolian soloist horse hair.
Perfectly weighted and balanced stick with a strong center.
* Carefully selected Pernambuco wood, round stick
* Approximately 79 grams (+-2 grams)
* 4/4 Size
Fiddlershop's Incredible Holstein Bow Warranty!
All of the Holstein bows come with our incredible Holstein Bow Warranty. Within the first year of purchase, we will repair or replace the bow if an accident happens. We know that a bow is fragile and we hope that this extended bow warranty gives you a complete peace of mind when you are shopping with us.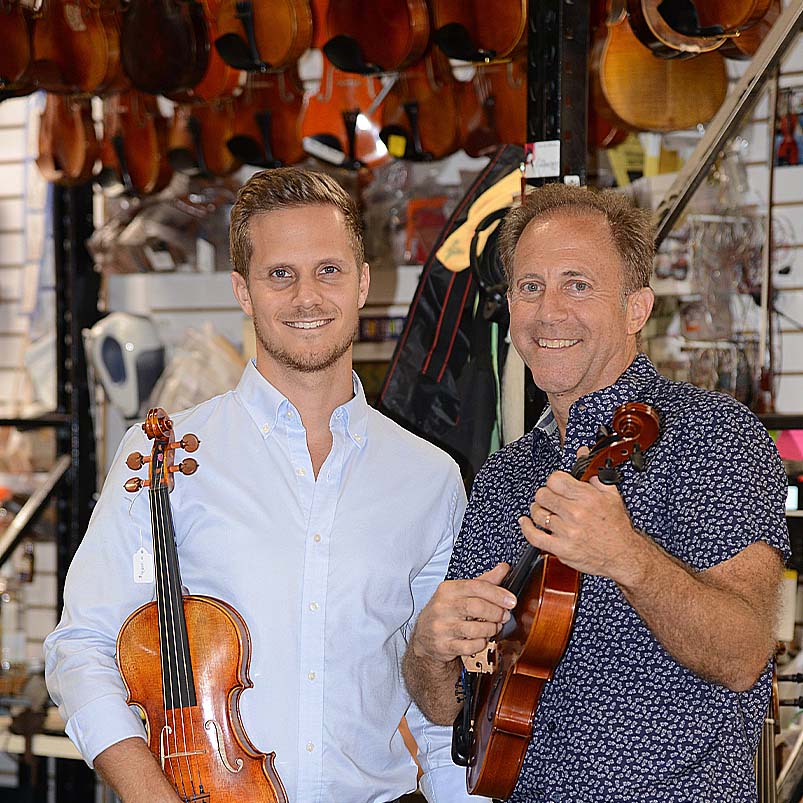 About Fiddlershop
Fiddlershop is a small family-owned business located in South Florida. Since 2012 we have been serving the string community with quality instruments and accessories. We believe that music and instruments should be accessible to everyone at a price they can afford.