We are delighted to showcase this beautiful cello made by Arturo Morenao, from Mexico City, Mexico in 1992. This Cello has a deep and mature sound, from being played by a professional cellist for many years. It has a warm and powerful sound overall, with great playability.
This cello has some signs of wear and tear, but has been fully inspected and comes with our standard Fiddlershop warranty. The instrument recently received a brand new bridge by our head luthier Andres M. Bilva. The instrument can be played in our shop M-F 9-5, or give us a call to learn about setting up an in-home trial.
Year: 1992
Fittings: Rosewood
Strings: Evah Pirazzi Green Strings
Tailpiece: Carbon fiber harp silhouette with four finetuners.
Includes a green hardshell case
About Arturo Moreno
"I had the great privilege of having studied in Cremona, Italy , under the tutelage of renowned teacher Giobatta Morassi, specializing in the construction and restoration of fine stringed musical instruments.
My specialization in the construction and restoration of bows in the academy and in practice throughout these decades has allowed me to satisfy the most demanding technical, sensory and capricious demands of each musician. 
For many years I have dedicated myself to the repairs and restorations of violin, viola, cello and double bass bows . Currently, I carry out the maintenance and construction of violins, violas, cellos, double basses and bows for musicians of the numerous orchestras in Mexico, such as:
The National Symphony Orchestra
The Mexico City Philharmonic Orchestra
The Mining Symphony Orchestra
The Symphony Orchestra of the Secretary of the Navy
The UNAM Philharmonic Orchestra
The IPN Symphony Orchestra
The National Conservatory Symphony Orchestra
And many others, throughout the national territory; to the Latin American Quartet, as well as countless musicians belonging to small orchestras and students from various private and public institutions that teach professional music careers."

-Arturo Moreno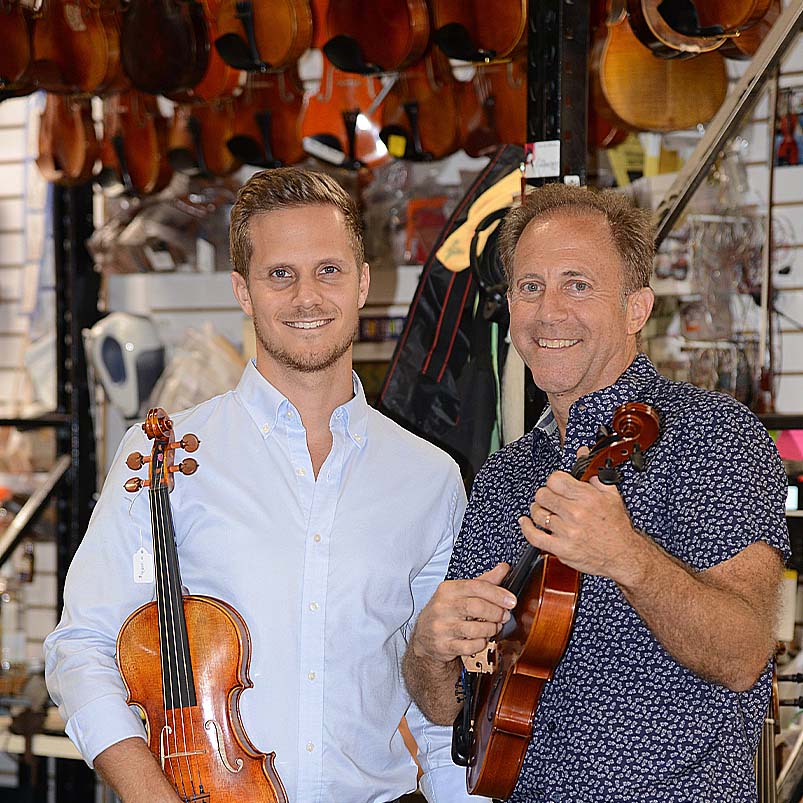 About Fiddlershop
Fiddlershop is a small family-owned business located in South Florida. Since 2012 we have been serving the string community with quality instruments and accessories. We believe that music and instruments should be accessible to everyone at a price they can afford.