The Artino Pencil Magnet sticks to all music and orchestra stands with magnetic surfaces.  Your music stand shelf may not be magnetic, but the post of the stand usually is and makes a great place to use the magnet.
Say:
"Goodbye" to loudly clanging your pencil on the stand after changing a bowing.
"Adios" to flinging pencils half way across the room while turning the page in a fury.
"Bon Voyage" to lifting up your music because that darn pencil is always behind your stack of music.
"Auf Wiedersehen!" to pulling your entire folder of music off the stand because the pencil you just borrowed from your neighbor fell into that flap of the folder that is impossible to fish out.
"Sayonara!" to turning your entire house upside down looking for one more confounded pencil because you lent your last one to Gary at rehearsal yesterday, and Gary never remembers to give it back. GARY!!!!
 And say "Hello" to your new best practice buddy!
Comes with two grade #2B pencils.
Suitable for pen diameter 0.283" (7.2 mm) to 0.315" (7.8 mm).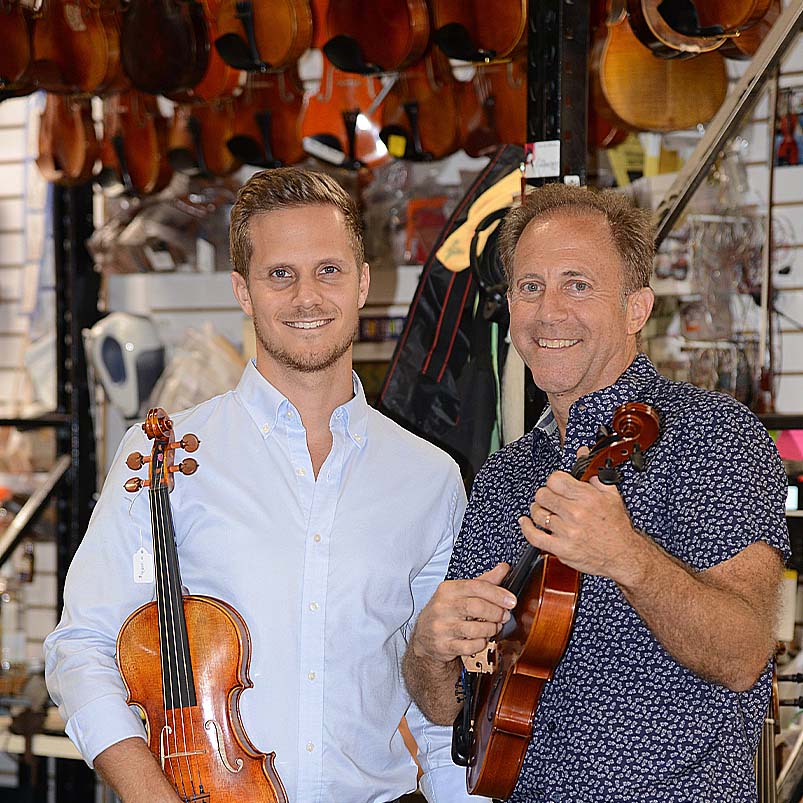 About Fiddlershop
Fiddlershop is a small family-owned business located in South Florida. Since 2012 we have been serving the string community with quality instruments and accessories. We believe that music and instruments should be accessible to everyone at a price they can afford.