This antique violin is a copy of the Italian maker G.F. Pressenda circa 1870 (based on the label). It is probably of German origin. The violin's top is a two-piece medium grained spruce. The one-piece back is of flamed maple descending slightly from right to left. The scroll, peg box, and neck are of one piece of maple. The oil varnish is a brown red over yellow ground.
Fittings: Boxwood pegs and tailpiece. Pernambuco chinrest
Strings: Pirastro Evah Pirazzi Green
In 2017, this violin was restored by the Violin Shop of Florida with a new bridge, planed fingerboard, bushings, new pegs, new strings, and was appraised at $8000.
Since Fiddlershop acquired this violin in 2018, our Master Luthier Felix M. Perez Cuza has spent time on restoring this beautiful violin further. This work included an end block patch in ebony, new fittings, a new bridge and of course the complete Fiddlershop setup and quality assurance.
This violin is in very good condition.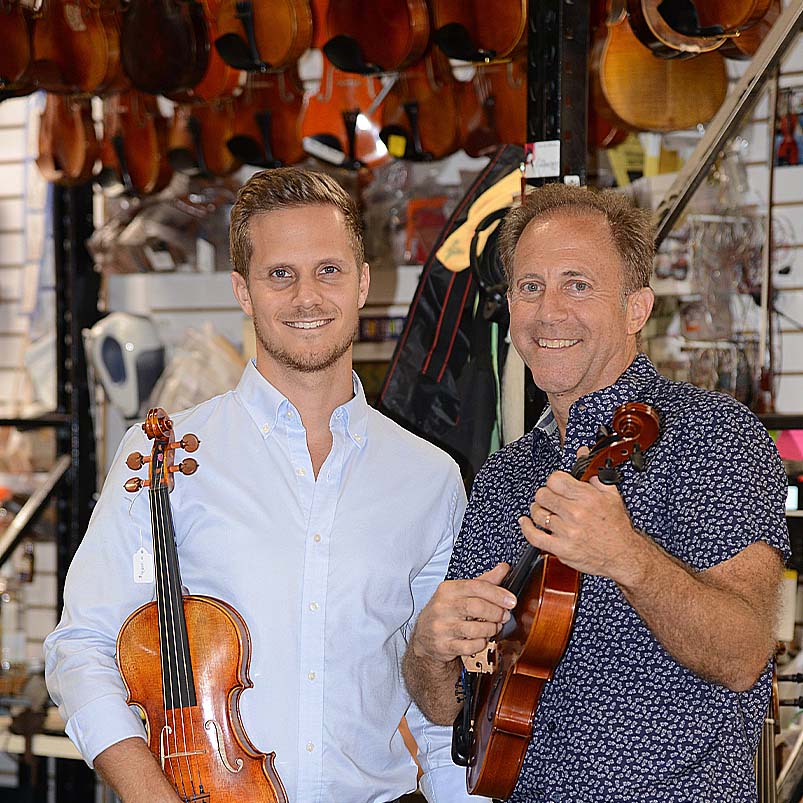 About Fiddlershop
Fiddlershop is a small family-owned business located in South Florida. Since 2012 we have been serving the string community with quality instruments and accessories. We believe that music and instruments should be accessible to everyone at a price they can afford.