The original label for this violin has been lost, however the violin was restored in 1900, and the luthier, Karl Placht inscribed on the top plate information about the instrument. It is modeled after a  Santo Serafin template violin.
This is all the information we have about the instrument, and cannot verify if it is completely accurate. In our estimate, this is still a very old instrument, however not likely to actually be made in 1675 as it is written.
There are a few other repairs that have been made over the years such as a couple small "taps" or patches on the back plate to reinforce the seam
Since we received the instrument, we have given it a new set-up, and our head luthier, Andrés Bilva also made a new bass bar, and graduated the top plate to help the violin resonate more freely. 
The violin today plays extremely easily, the tone is pure and warm, it has great focus and evenly balanced. 
Includes a quality oblong case
Superior Despiau 2-tree bridge
Thomastik Dominant Strings
Ebony Fittings
Even though this is not a Fiddlerman line instrument, this violin is still backed by our standard warranty and return policy, so you can shop with confidence.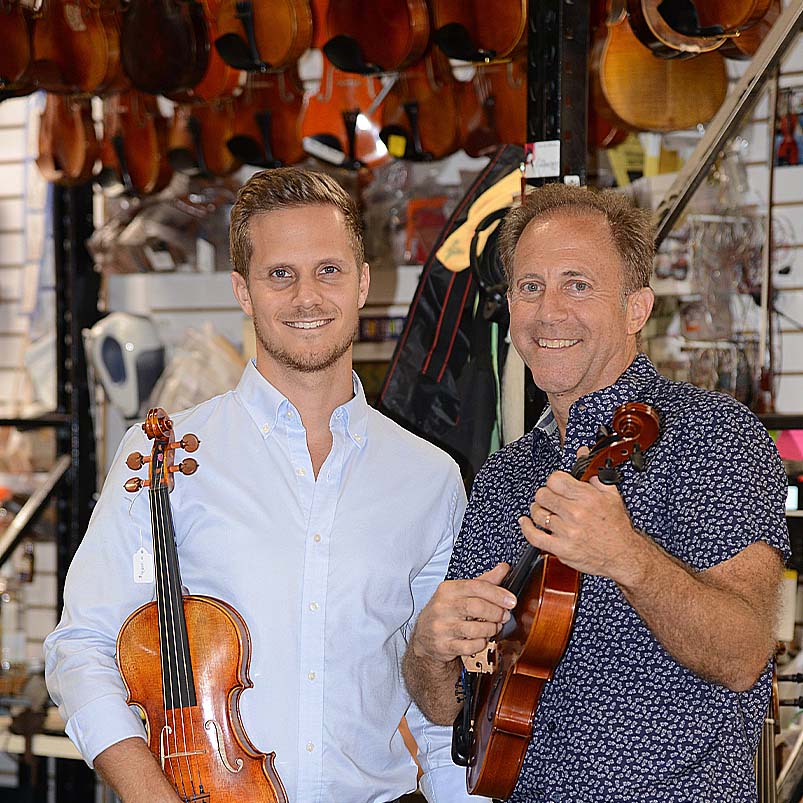 About Fiddlershop
Fiddlershop is a small family-owned business located in South Florida. Since 2012 we have been serving the string community with quality instruments and accessories. We believe that music and instruments should be accessible to everyone at a price they can afford.