Alexandru Ozon, Bucharest Romania Violin 2004
It is our pleasure to feature this modern Romanian instrument maker here at Fiddlershop.
This beautiful handcrafted violin has a sweet and yet powerful, focused tone, plays easily, and has a bright, sparkling disposition.
Guarneri template
Spruce top
Curly Maple sides and back
Evah Pirazzi strings are pictured, but were changed to Thomastik PI strings for the video.

Ebony fittings

Alexandru Ozon is a gifted instrument maker and has a dedicated workshop where he crafts, restores, and repairs violins, violas, pan-pipes, cellos, and contrabasses.
He is trusted by the highest caliber local musicians including those in the Bucharest Philharmonic, Romanian Opera, The National Radio Orchestra, and countless other ensembles and theatres in Lasi, Ploiesti, Craiova, Arad.
His string instruments and bows are crafted from wood that has been aged and dried for over 20 years, including curly maple for the backs, sides and neck, and spruce for the top.
Sale includes:
Instrument
Quality Oblong Case
Certificate of authenticity
Please get in touch with us if you need a recommendation for a bow or any other accessory. Even though this is not a Fiddlerman line instrument, this violin is still backed by our standard warranty and return policy, so you can shop with confidence.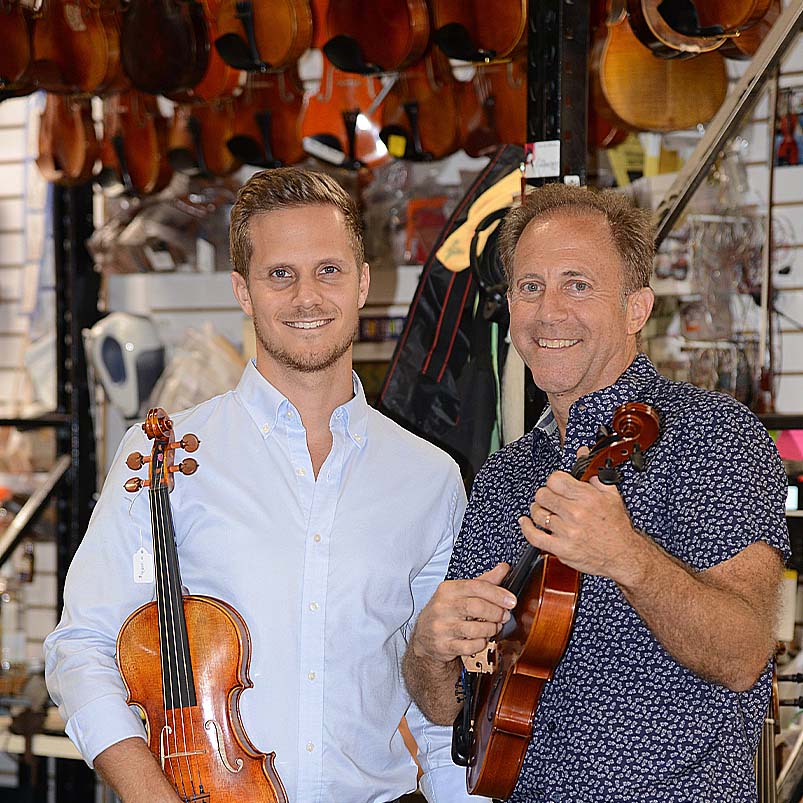 About Fiddlershop
Fiddlershop is a small family-owned business located in South Florida. Since 2012 we have been serving the string community with quality instruments and accessories. We believe that music and instruments should be accessible to everyone at a price they can afford.