Aaron L. Orfei Fine Italian Violin 2020
We are delighted to feature this modern Italian violin maker for the first time here at Fiddlershop. Orfei is an exciting young violin maker living in Bologna Italy. 
This instrument has a wonderful round and deep tone, sweet upper register while still being incredibly well balanced, with great playability.
Sale includes:
Even though this is not a Fiddlerman line instrument, this violin is still backed by our standard warranty and return policy, so you can shop with confidence. 
Aaron Lorenzo Orfei was born in Rome in 1983. Age 12 he began studying guitar and violin and eventually developed a passion for violin making. He attended the School for Master Violin and Bow Makers of Gubbio, Italy, where he graduated with honors.
He continued his training in Rome with Maestro Sergio Marcello Gregorat, a pupil of the great Otello Bignami from Bologna. He then worked in Heidelberg, Germany, with Maestro Tobias Hoth, a pupil of Micheal Jaumann of Munich, former head of workshop at Florian Leonhard Fine Violins.
In 2014 Orfei opened his own studio, now located in the historic center of Bologna, and is a member of the Professional Group of the Italian Lutherie Association of Cremona.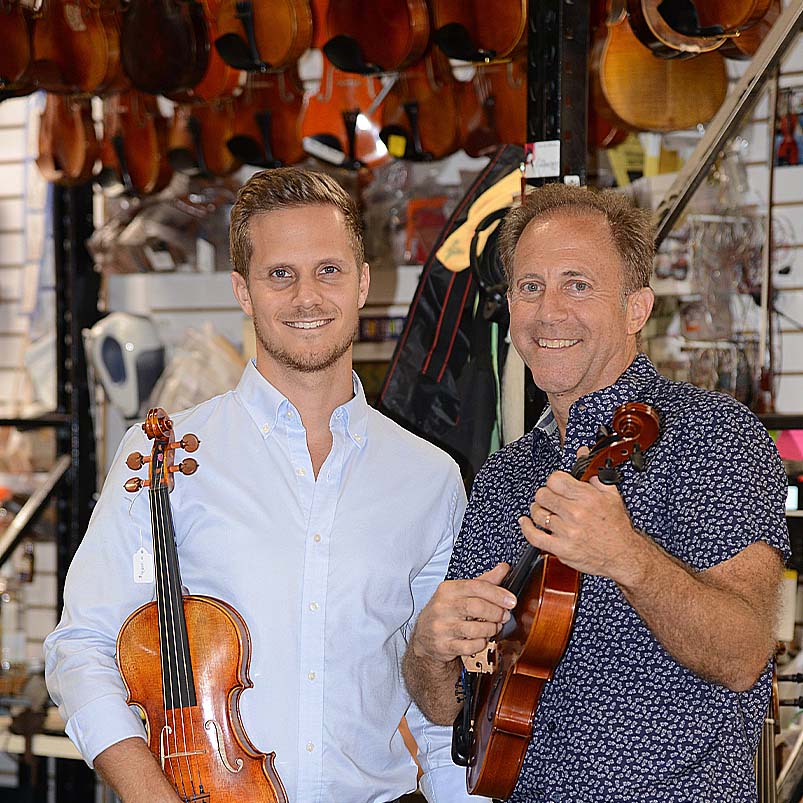 About Fiddlershop
Fiddlershop is a small family-owned business located in South Florida. Since 2012 we have been serving the string community with quality instruments and accessories. We believe that music and instruments should be accessible to everyone at a price they can afford.