The wood instrument care package is a two-step process for restoring your beautiful instrument to its former glory. 
With both steps, it's highly recommended to test the product on an inconspicuos area of your instrument (like the back) before treating the entire instrument.
The first step is the cleaner, which removes years of rosin, grime and dust build up from the surface of your instrument. Use a clean micro fiber cloth included, and start with a small amount. Many performers are amazed at the results simply from this first step alone.
The polish really makes your instrument shine. A little bit goes a long way, so start with a small dab on the second clean cloth provided. Rub in a circular motion, and do not leave any visible traces of the polish on the instrument.

You'll be amazed your instrument could look so good.
The cleaner and polish are NOT to be used on strings of any kind.
This set includes:
1x Polish Bottle 1oz
1x Cleaner Bottle 1oz
2x Polishing Cloths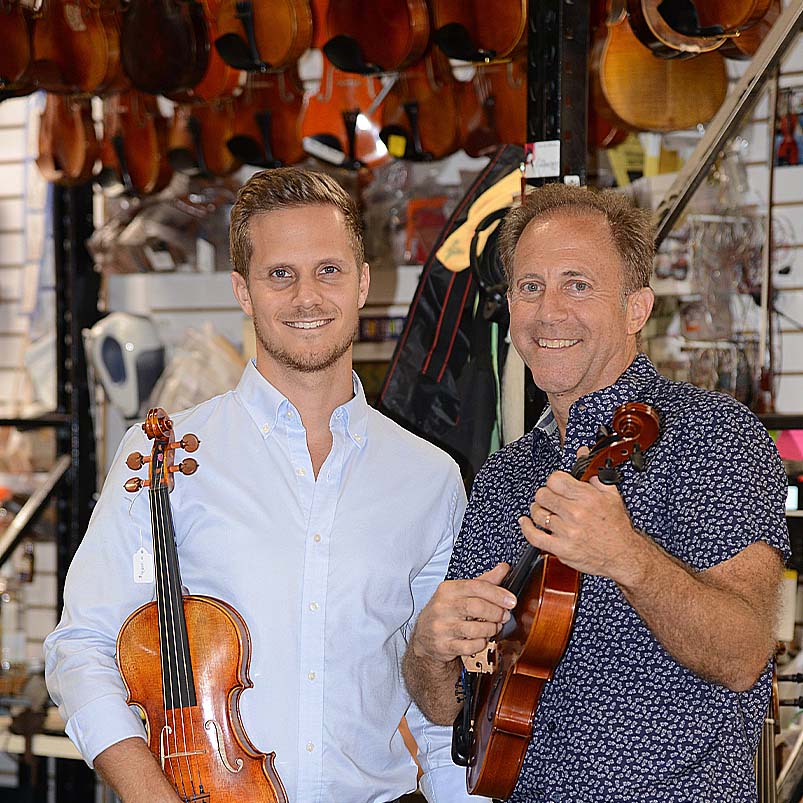 About Fiddlershop
Fiddlershop is a small family-owned business located in South Florida. Since 2012 we have been serving the string community with quality instruments and accessories. We believe that music and instruments should be accessible to everyone at a price they can afford.