Designed specifically for your ukulele or mandolin, this quality hardwood ukulele wall mount securely displays your instrument while remaining accessible, encouraging you to keep playing music!
Recently updated cradle design balances the uke more vertically than previous designs. The padded cradle gently hangs the instrument's headstock and pivots for optimal support.
The wood block is made of authentic North American hardwood handcrafted by local Amish. You can customize any room with four species of hardwood to choose from (Cherry, Oak, and Black Walnut). Natural wood color may vary.
Whether you are looking for a mandolin hanger or a ukulele hanger, the String Swing CC01UK is the perfect option for you.
Made in the USA
Backed by a lifetime structural warranty
Mounting Hardware Included
Installation Instructions
Choose a location for the hanger. Drive screws through mounting holes of the hanger into the wall using a Phillips screwdriver. If a wall stud is not found, these pilot holes are necessary for installing the plastic toggles. To do this, use a screwdriver to push and turn the toggle clockwise until flush. Mount the hanger with screws into plastic toggles. (If mounting to a concrete or brick surface, please do not use the enclosed hardware. Appropriate masonry screws can be bought at your local hardware store.) The recommended weight limit for using these hangers is 15lbs or less. Do not reuse toggles for remounting.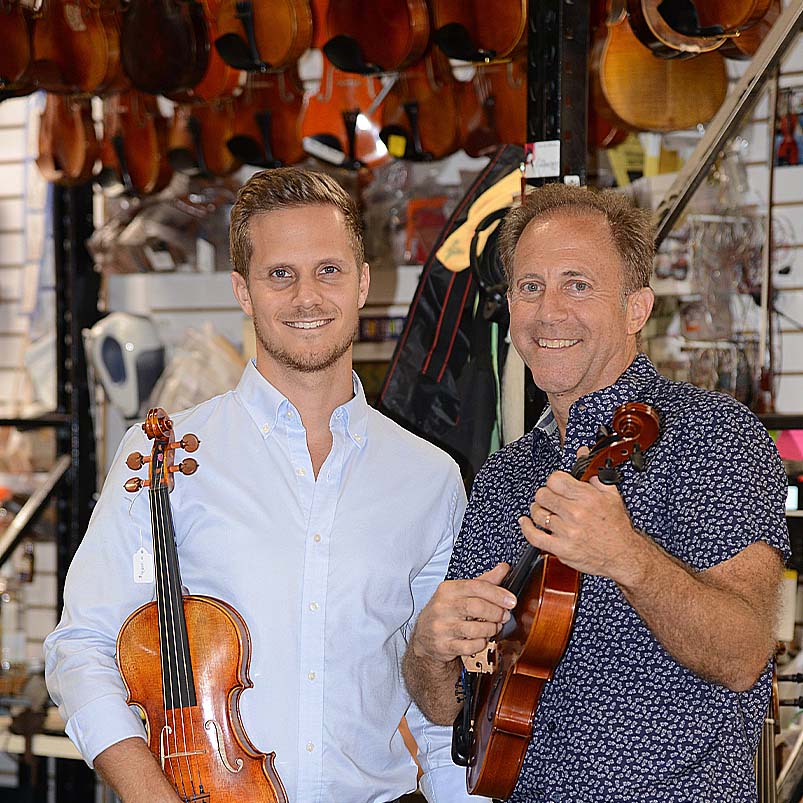 About Fiddlershop
Fiddlershop is a small family-owned business located in South Florida. Since 2012 we have been serving the string community with quality instruments and accessories. We believe that music and instruments should be accessible to everyone at a price they can afford.