Designed for quick transitions at performances (but still works great at home!).

Hang TWO Violins or TWO Violas (or one of each!) on your microphone or music stand during performance!
Shown with a violin holder and a ukulele or mandolin holder. 
Fits the top or bottom half of most stands.
Works well with round bottom and tripod stands.
Attaches to any pipe up to 1" diameter.
Secured with a thumb screw.
Specifications
A= 10.75"
B= 2.25"
C= 3.625"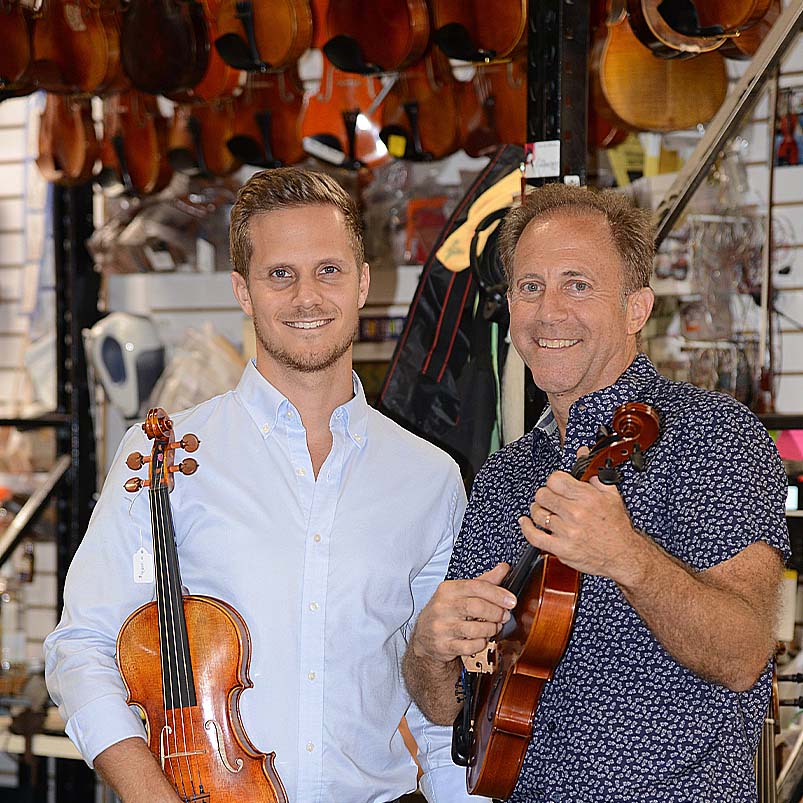 About Fiddlershop
Fiddlershop is a small family-owned business located in South Florida. Since 2012 we have been serving the string community with quality instruments and accessories. We believe that music and instruments should be accessible to everyone at a price they can afford.