We're delighted to introduce Thomastik Dominant Pro Violin Strings, a new and improved version of the original classic, designed for the modern professional performer.
Exceptionally powerful compared to classic Dominant
Good balance of brilliance & warmth
Broad range of sound colors
Warmer and broader than PIs with less tension
Supports the radiance of the instrument
Reacts immediately with a focused sound core
A sound that fills the room
Bell-like tonal character
High resistance to bow pressure
Suitable for soloists, orchestra and fiddle playing.
Very high dynamic level (can be played very quietly and very loudly)
String Options
DP02 (in Dominant Pro set): Synthetic core, Aluminum wound (Tension: 12.1 lbs)
Solid tonal core, projects beautifully, high modulation capacity, well balanced.
DP02B: Steel core, Chrome wound (Tension: 13.4 lbs)
Responds much faster than DP02, high bow resistance, extremely corrosion resistant, brilliant, and open.
How is Dominant Pro different from regular Dominant Strings
The Dominant Pro has a familiar tone that players can immediately recognize from the regular Dominant set. However, the Pro version provides greater volume, wider dynamic range, and a finer color pallette to draw from.
How is Dominant Pro different from regular Peter Infeld (PI100)
Many players and luthiers have adopted Peter-Infeld as a stronger, more powerful, more direct, more nuanced alternative to classic Dominant strings (also higher tension). Dominant Pro is ideal for instruments and players seeking these same performance enhancements that might benefit from an overall lower string tension (similar to classic Dominant strings). If your instrument sounds too constrained or thin with PI strings, Dominant Pro strings may help the instrument vibrate more freely and with a fuller tone.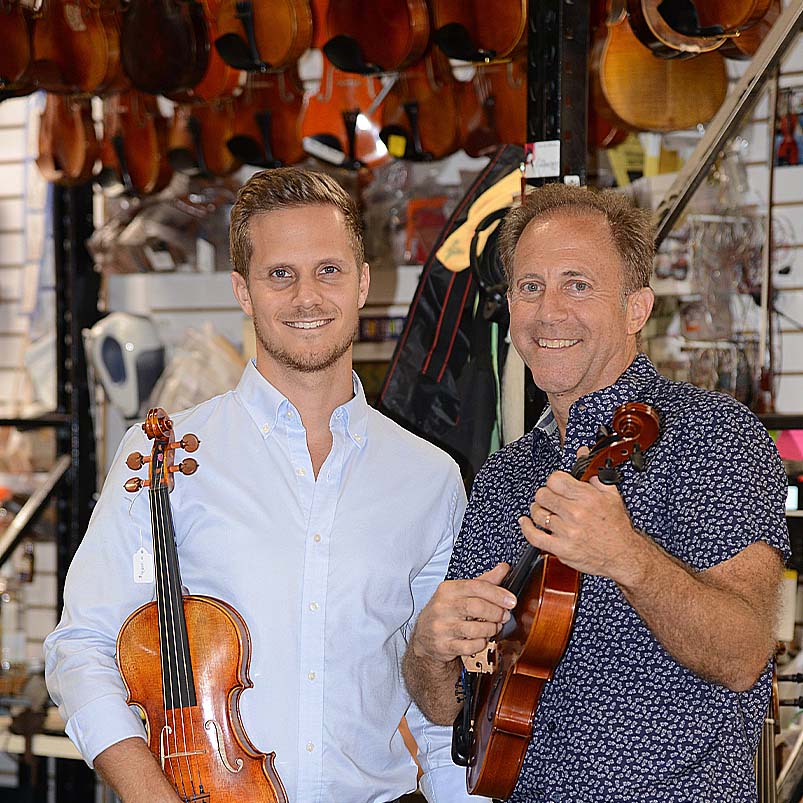 About Fiddlershop
Fiddlershop is a small family-owned business located in South Florida. Since 2012 we have been serving the string community with quality instruments and accessories. We believe that music and instruments should be accessible to everyone at a price they can afford.