The Realist Pro Acoustic-Electric 4-string Violin is the perfect combination of high-end acoustic and electric violin! It features integrated Realist pick-up™, volume control, as well as a passive tone knob for on-the-fly sound contouring.
Carved from fine tonewoods, with improved top graduation and thicknessing
On-board Realist Transducer engineered to amplify the subtleties of the violin's acoustic sound clearly
Volume knob to allow for on-stage control
Passive tone knob for on-the-fly sound contouring
Set up with Thomastik-Infeld Vision strings
Featuring Wittner finetune geared pegs
A carved wood violin, The Realist Violin produces a sweet and rich sound and features a finely crafted, quality spruce top and elegantly molded maple ribs and back. The patented Realist technology that has made The Realist Transducer the world's most respected pick-up for acoustic instruments is built into the Realist Violin's acoustic body.
Thoughtful Design
The input jack is built into the back, which is crafted to accommodate the added weight and material. In its position at the violin's corner block and the back, the jack is easily accessed and allows the patch cable to be dressed away out of sight and out of the player's way. The player's bow arm is free to move unimpeded, and the instrument's acoustic sound is unaffected. The Realist Violin's volume control, integrated into the treble-side rib, is ingeniously camouflaged in the color of the violin's varnish.

Unparalleled Amplified Sound Color and Texture
The built-in Realist Transducer delivers all of the natural lusters of the instrument's true sound. The violin retains its organic qualities when amplified or acoustic, so there's no need for the player to adapt to it.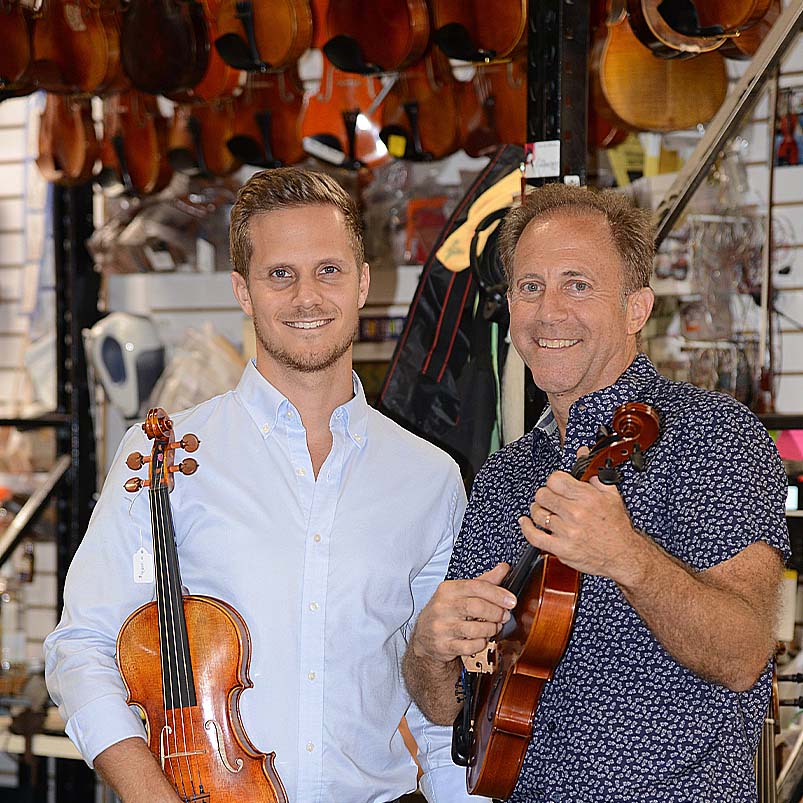 About Fiddlershop
Fiddlershop is a small family-owned business located in South Florida. Since 2012 we have been serving the string community with quality instruments and accessories. We believe that music and instruments should be accessible to everyone at a price they can afford.