Strum Bowing Etudes is a set of 29 solo etudes for string instruments that reinforces and utilizes the techniques from The Strum Bowing Method: How to Groove on Strings. It is available for Violin, Viola and Cello/Bass. Grade Level 1-3.
Popular music relies heavily on a strong underlying rhythm, or "groove." Contemporary grooves are foundational to the study of guitar, drums and other instruments, and they are essential to playing in jazz and rock ensembles. String playing, however, comes largely from the classical tradition grounded in 18th and 19th century European music. The result is that young string players are not being taught how to play the music of their own contemporary musical culture.
The time has come to retool our playing--for ourselves, for our students, and for the greater groove!
The Strum Bowing Method is effective with students of all ages because it's so easy to learn Strum Bowing doesn't focus on the complexity of rhythm; it focuses on the simplicity. Just strum.
About Tracy Silverman:

Lauded by BBC Radio as "the greatest living exponent of the electric violin", Tracy Silverman's groundbreaking work with the 6-string electric violin defies musical boundaries. A leader in the progressive string community, his Strum Bowing Method has been adopted by players and teachers all over the world.
Formerly first violinist with the innovative Turtle Island String Quartet, Silverman was named one of 100 distinguished alumni by The Juilliard School. He has performed as a soloist with many of the world's finest orchestras, and is the subject of several electric violin concertos composed specifically for him by Pulitzer winner John Adams, Terry Riley, Nico Muhly, Kenji Bunch and others as well as the composer of 3 electric violin concertos of his own.
A longstanding advocate for post-classical string playing, Silverman believes "strings must evolve or they will perish." His approach embraces the 400-year legacy of string playing while also speaking in the native tongue of our own contemporary popular musical culture: rock, jazz, hip-hop, etc.
Media highlights include a solo Tiny Desk Concert, Performance Today, CBS Sunday Morning, A Prairie Home Companion and many others.
Silverman is the author of The Strum Bowing Method: How to Groove on Strings, an in-demand clinician internationally and on the string faculty at Belmont University in Nashville, TN.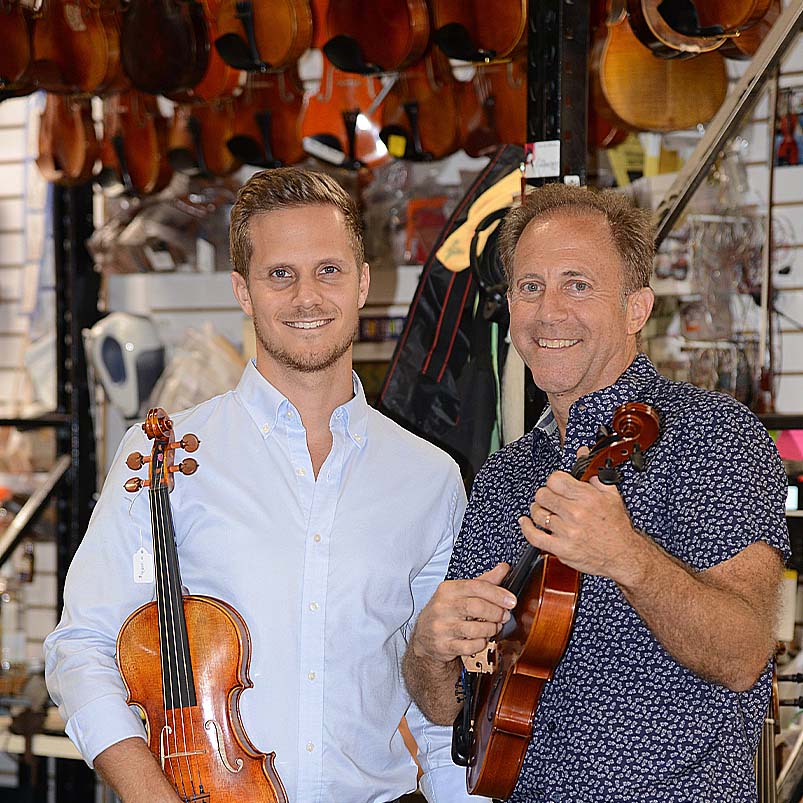 About Fiddlershop
Fiddlershop is a small family-owned business located in South Florida. Since 2012 we have been serving the string community with quality instruments and accessories. We believe that music and instruments should be accessible to everyone at a price they can afford.