Scott Shu-kun Cao is listed among the best-known contemporary violin makers in the world. His instruments are currently in the hands of soloists, famous professional players, and collectors.Scott's instruments are renowned for primarily their tonal quality. Among makers, Scott's violins are said to not only project a beautiful sound but are also aesthetically superior.
This violin is made, start to finish, by Scott Cao himself! Scott has won countless awards at the Violin Society of America, and many other places. His violins are hard to come by as he only makes a select few each year. This is his "superior" model - using specially selected and treated wood older than 25 years.
This particular instrument is a copy of the "Kreisler" 1730 by Guarneri del Gesu, and was made by Scott in the fall of 2016. In our opinion, this is the best sounding violin we have in the shop.
To inquire about this instrument, contact us today.
The violin comes with a custom certificate by Scott Cao.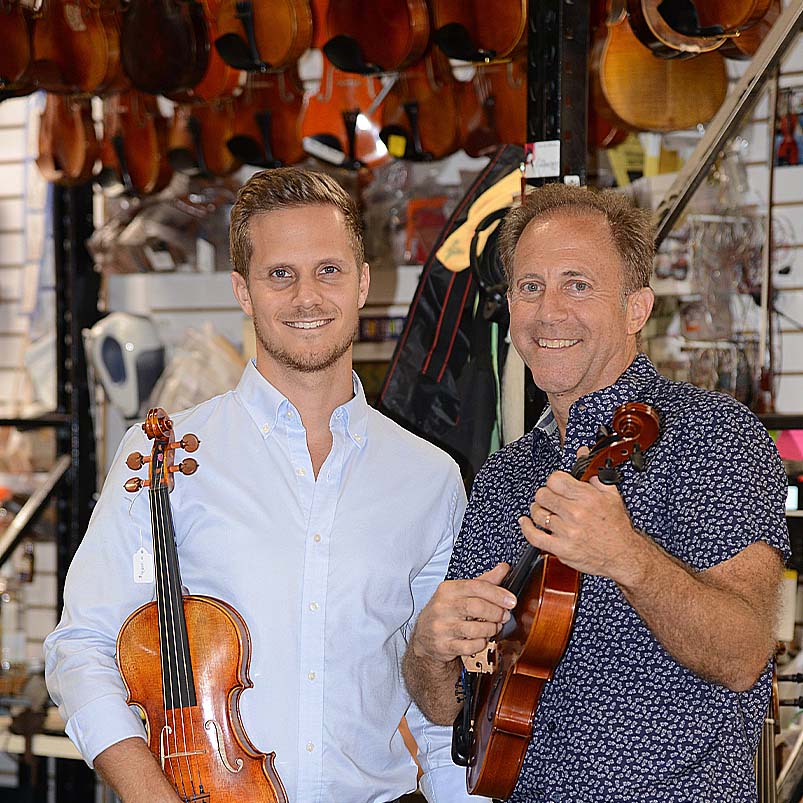 About Fiddlershop
Fiddlershop is a small family-owned business located in South Florida. Since 2012 we have been serving the string community with quality instruments and accessories. We believe that music and instruments should be accessible to everyone at a price they can afford.