The Strad Pad is a soft latex pad which fits over the chinrest and curves down around to the back of the instrument. Velcro attachment style. Excellent for protecting the neck and chin area from the pressure of the violin/viola and allowing for a comfortable playing position.
Easily Removeable
Washable
No more fussing with bulky, insecure protection
Tonal Clarity- No handkerchief muffling
Foam-cushioned comfort and relaxation
Two Sizes: Standard and Large
Size Suggestions:
Either size can be used for full size violins as it depends on the style of chinrest you are using, and how much surface area you want to cover up. Smaller and usually side-mounted chinrest users may prefer the standard size while players with larger chinrests (Guarneri or Flesch-Hump for example) may prefer the larger size since they are wider and cover more of the chinrest clamps and endbutton.
Standard -  Ideal for fractional to full size violins
Large - Full size violins and violas.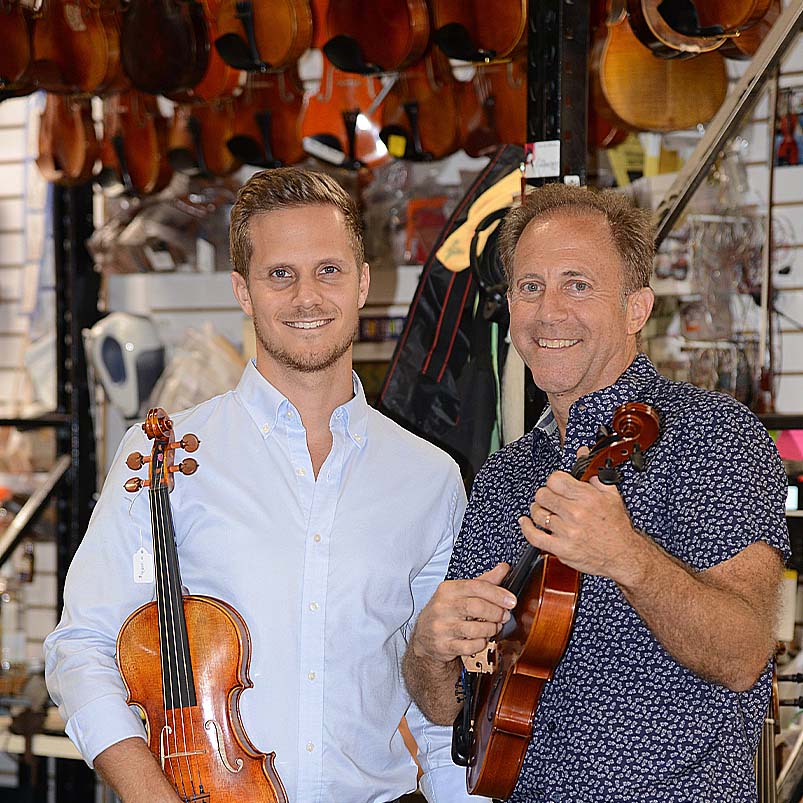 About Fiddlershop
Fiddlershop is a small family-owned business located in South Florida. Since 2012 we have been serving the string community with quality instruments and accessories. We believe that music and instruments should be accessible to everyone at a price they can afford.