These red sponges are the perfect solution for violinists and violists who play without a standard shoulder rest but still want a comfortable, non-slip contact point for their collar bone.  These can also be attached to the bottom of any shoulder rest for additional padding.
Attaches with a rubber band from end button to bout (included!)
Size: Approx. 15mm
Instead of using rubber bands, violinists sometimes attach these by applying a few coats of rubber cement to the sponge. The rubber cement must be completely dry before sticking it to the instrument.  It can stick to the back of the instrument and be removed multiple times as long as it is kept clean. It is extremely advisable to test this first in an inconspicuous spot on your instrument to see how the varnish holds up. Fiddlershop is not liable for damage to your instrument if you attempt this.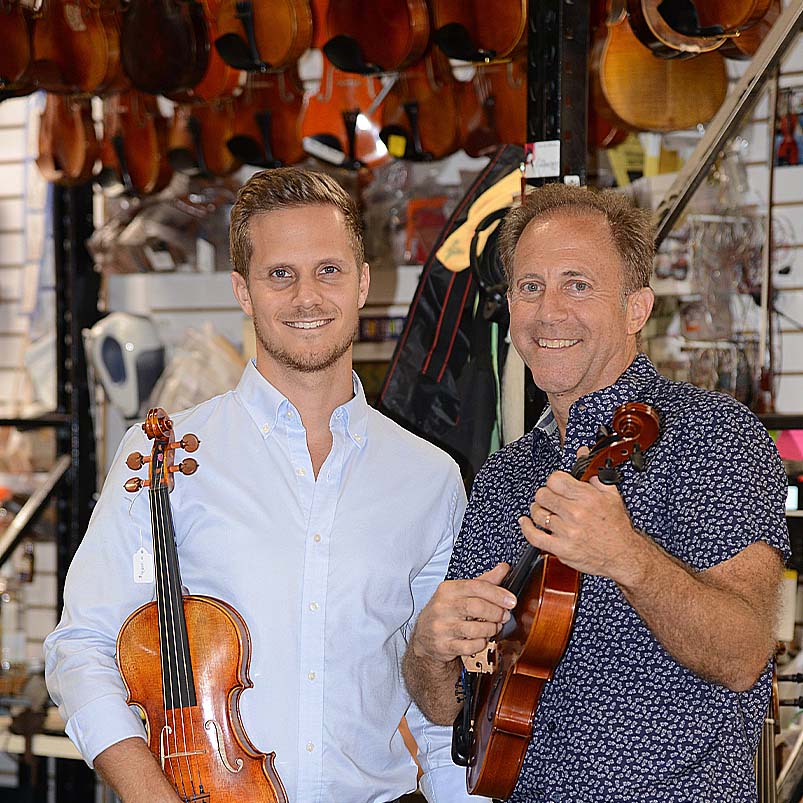 About Fiddlershop
Fiddlershop is a small family-owned business located in South Florida. Since 2012 we have been serving the string community with quality instruments and accessories. We believe that music and instruments should be accessible to everyone at a price they can afford.