Klaus Heffler 'Le Mans' Master Violin is constructed from carefully selected, premium aged tonewoods from South Tyrol (Italian Province), and finished to the highest degree of precision in Germany. The wood used has been stocked and seasoned for a minimum of 30 years.
With outstanding workmanship and attention to details, this violin is hand-carved and optimally graduated for professional performance. This violin is further setup and perfected in Fiddlershop's Florida Workshop by our professional luthiers. Just like most of the violins that go through our setup process, this violin comes with a lifetime structural warranty and free adjustments.
Body: Fully hand-carved with European spruce top and beautifully flamed maple back from Bosnia. Professional quality hand-applied spirit varnish
Fittings: Ebony fingerboard, pegs, chinrest, and tailpiece with E-string fine-tuner
Bridge: Professional level hand-carved Despiau Three Tree
Strings: Peter Infeld
*Strings may differ depending on the characteristics of the individual instrument. Our professional luthiers test and optimize every instrument before they are sent out. Please leave a note on your order for any string preference.
About Klaus Heffler
Heffler, a family-run company that has made their passion for instrument making into their profession. The results are string instruments that through meticulous craftsmanship and a constant desire to create only the best

are now counted

among the top-performing products in the international instrument market. The

instruments

made by Heffler

are made

in Germany, from the highest selection of European spruce and maple. The 

instruments

are constructed by hand by craftsmen with decades of experience using sophisticated techniques to German quality standards. Made in Germany is more than just a slogan; it stands for their philosophy, their diligence, and attention to detail.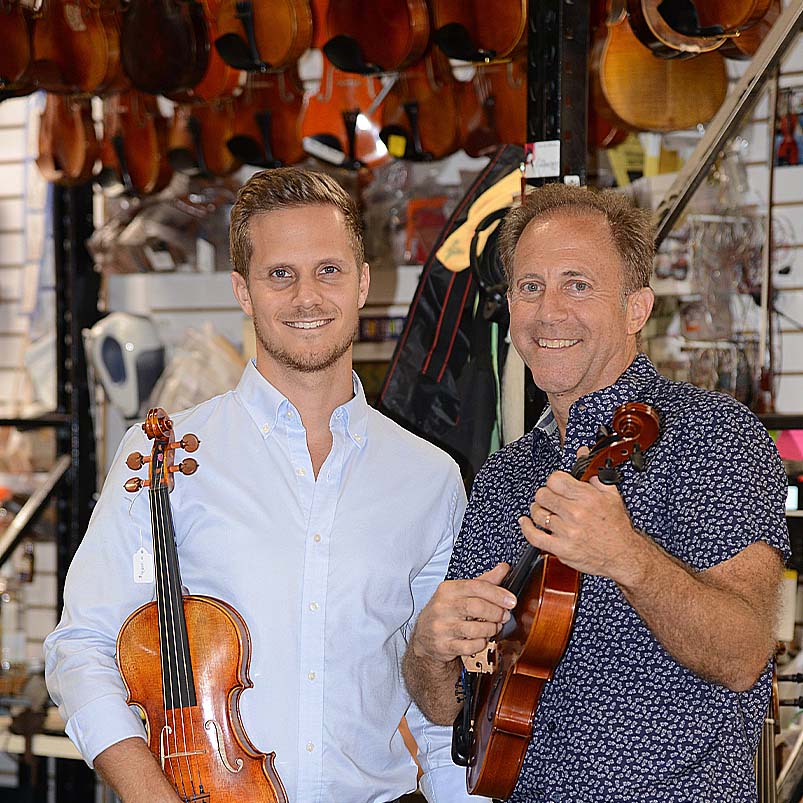 About Fiddlershop
Fiddlershop is a small family-owned business located in South Florida. Since 2012 we have been serving the string community with quality instruments and accessories. We believe that music and instruments should be accessible to everyone at a price they can afford.