JonPaul "Fusion" Carbon Fiber and Wood Hybrid.
This high-grade carbon fiber stick is wrapped in wood to capture all the benefits of carbon fiber along with all the warm sound and natural look of wood. Well balanced, quick, and beautiful. Nickel-Silver mountings.
The Matrix, Fusion, and Vibrant are essentially all the same quality and one can expect similar tonal characteristics and response. The main differences are simply the appearance. The Matrix features a classic carbon fiber weave approach, while the Vibrant goes for a more reflective and sparkling appearance. The fusion is fundamentally carbon fiber, with a wood veneer which looks convincingly like a pernambuco stick even under close inspection.
Bow Length: 29.5 in.
Bow Weight: 60-61 grams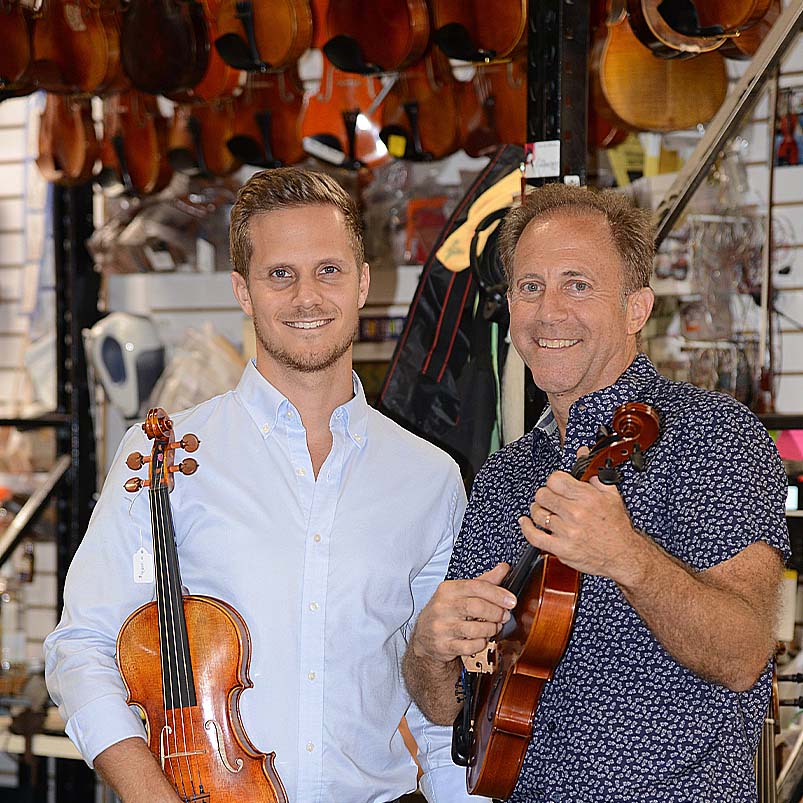 About Fiddlershop
Fiddlershop is a small family-owned business located in South Florida. Since 2012 we have been serving the string community with quality instruments and accessories. We believe that music and instruments should be accessible to everyone at a price they can afford.