Jacob Stainer Violin Copy (No. 175)
Violin copies like this one were mass produced in the early 20th century. We are not sure when or where this one was made, but it looks like it has seen several repairs in its life. We have gone over this instrument to ensure that the crack repairs have held up. It has been given a complete setup including: new pegs, a new nut, new fittings, a Despiau 3-tree bridge, a new soundpost, and Thomastik Vision strings. This instrument is now quite easy to play, and the sound has an understated brightness with a mellow resonance.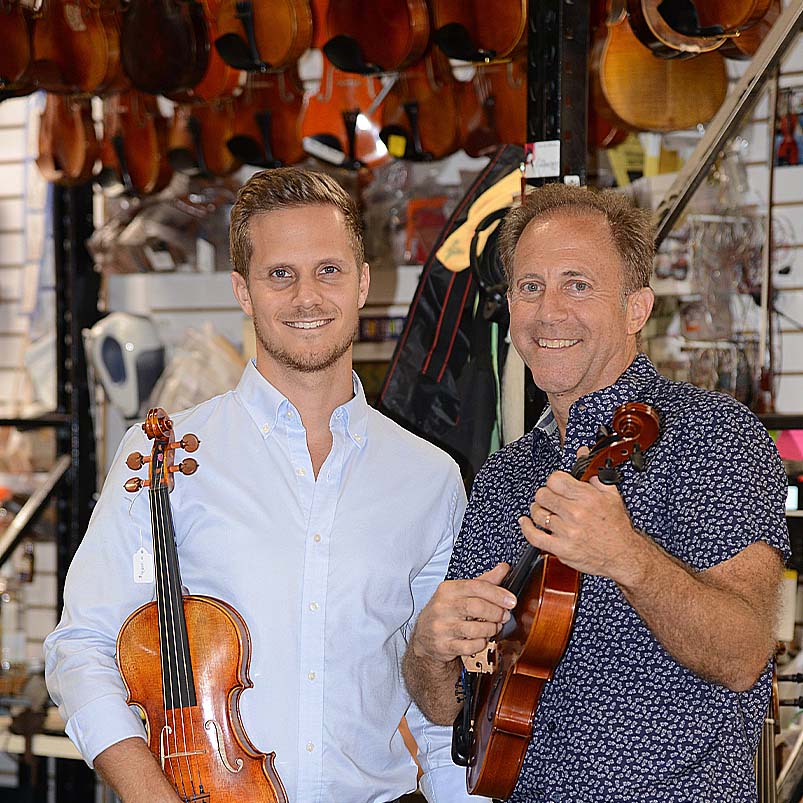 About Fiddlershop
Fiddlershop is a small family-owned business located in South Florida. Since 2012 we have been serving the string community with quality instruments and accessories. We believe that music and instruments should be accessible to everyone at a price they can afford.