This Holstein violin is inspired by Giovanni Paolo Maggini's work.
Maggini would make his violins larger than average, which is a big reason why his violins have such a powerful and deep projection.

The best known maker of the Brescian school, Giovanni Paolo Maggini was born in Botticino and moved to Brescia around 1586 to train with Gasparo da Salò. After 20 years of work for da Salò, Maggini struck out on his own and began to develop his own models. His violins are based on two unique patterns, one of which is about 35.5 cm and conforms to contemporary standards for length. The other is significantly larger, about 37 cm. Maggini himself seems to have preferred the larger model for its powerful sound quality, and indeed the increased length may have inspired the celebrated 'Long Pattern' violins of Antonio Stradivari.


This violin is benchmade (made exclusively by one master luthier)!

Antiqued oil varnish 

Aged Select Russian spruce and select maple sourced from high altitude forests

 

(100+ year old wood, aged and dried 20+ years)

Highest quality Hill-style Ebony fittings

Highest quality Ebony fingerboard

Hand-carved professional level Despiau 3-tree or Holstein Deluxe Bridge


Strings depend on what we think works best with the specific model!

Comes with a Quality Oblong Case

Every Holstein instrument undergoes our famous 10-point inspection! 
Holstein Maggini Dimensions
Length of back: 36.7 cm
Upper bout: 17.0 cm
Middle bout: 11.7 cm
Lower bout: 21.6 cm
Still not convinced?
You can request this violin on an In-Home-Trial, or request a personal video. If you can't decide between two models, we can record and send a comparison video for you to pick and choose. Chat with us, send us an email, or give us a call (800-595-0592) for a professional consultation.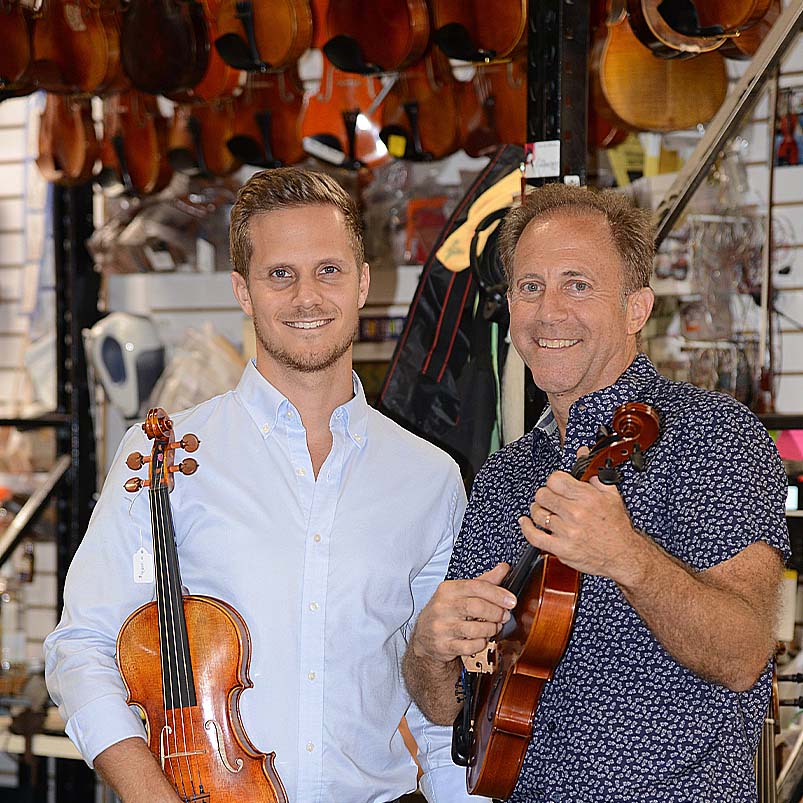 About Fiddlershop
Fiddlershop is a small family-owned business located in South Florida. Since 2012 we have been serving the string community with quality instruments and accessories. We believe that music and instruments should be accessible to everyone at a price they can afford.