The Fiddlerman Fiberglass Oblong violin case (FC300) is the essence of class and functionality. The modern and professional hardshell case features a durable and sleek design. The solid black or solid white color options are perfect for the metropolitan and minimalist aesthtic, or can be a blank canvas for your sticker collage.
This generously padded suspension case keeps your violin elevated at the block and neck, and additional padding on the inside of the lid keeps the instrument from hitting the bows. The hinge strap keeps the case opened at a 90 degree angle instead of flopping all the way over (a common frustration found in most hardshell cases from the big case companies).
Includes space for 4 bows, an accessory compartment, and a dedicated velcro strap for securing an oversized shoulder rest, even though most shoulder rests will fit in the accessory compartment. Also available as a
shaped case
.
Very strong fiberglass construction
Thick padding with silk-like lining
Heavy-duty latches, lock, and hardware
Genuine leather handle, and subway handle
Deluxe padded backpack straps
Hygrometer for easy humidity readings
Available in black or white
Approximately 7lbs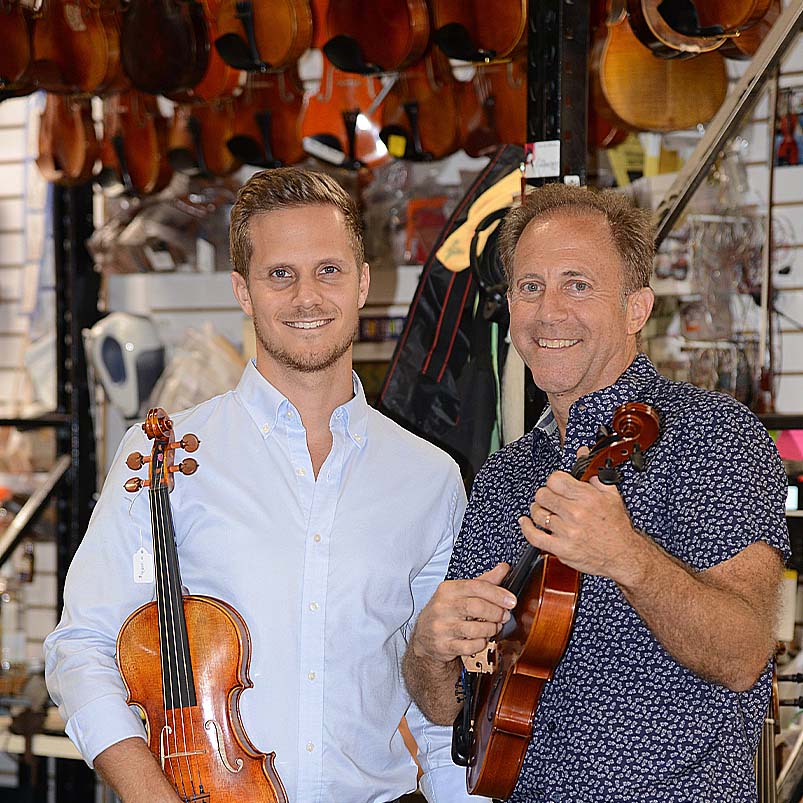 About Fiddlershop
Fiddlershop is a small family-owned business located in South Florida. Since 2012 we have been serving the string community with quality instruments and accessories. We believe that music and instruments should be accessible to everyone at a price they can afford.