The Fiddlerman Carbon Fiber Weave bows were created to outperform any bows in the same price range, satisfaction guaranteed! It is
 manufactured to replicate the perfect weight, balance, and curve of the world's finest bows. 
Hand-finished Carbon Fiber Weave/Braided Violin Bow

Weighs approximately 60-62 grams

Quality Siberian Horse Hair

Nicely Decorated Nickel Silver Mounted Ebony Frog

Great Balance and Weight Distribution

Nice Arch with Good Bounce and Action
This particular bow is the 2019 model. For reference, the new and improved model of this bow can be found here: Fiddlerman Carbon Fiber Weave Bow.
Warranty
The Fiddlerman Carbon Fiber Bow has one of the best bow warranties around! We have customized the arch and weight distribution to the likings of Fiddlerman. Both the stick and mechanical parts by the frog are covered for 5 years should anything go wrong. The hair is covered for 3 months and the wood wedge (at the tip) 12 months.

If you encounter any issues, please contact us at support@fiddlershop.com with photos or call us 800-595-0592.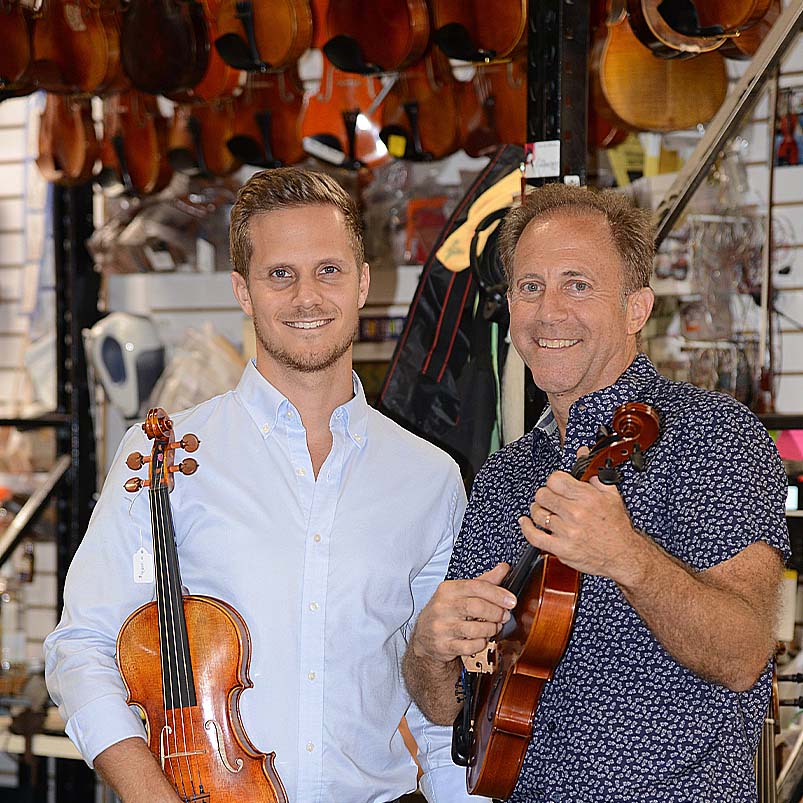 About Fiddlershop
Fiddlershop is a small family-owned business located in South Florida. Since 2012 we have been serving the string community with quality instruments and accessories. We believe that music and instruments should be accessible to everyone at a price they can afford.