This is an antique violin made in the German/Saxony region around 1770 - 1800. It was sold through the Danish master violin maker's shop, Niels Jensen Lund (b1784 – 1858) sometime between 1852 -1858. At a later date, the violin was repaired by Gulbrand Enger. He was a very active repairer who left many instruments with his repair label. Enger was active in Copenhagen from 1852-53 till he died in 1886.
The violin has some signs of wear and tear as it is quite old.
Much of the information about this violin was generously supplied by Jens Stenz of Denmark.
Includes:
Instrument
Simple Case for shipping (not intended for long term use)

Even though this is not a Fiddlerman line instrument, we have done our signature setup that we do on every instrument to see that the violin sounds the best it can and is easy to play. Additionally, this violin is still backed by our standard warranty and return policy-so you can shop with confidence.
This is numbered 105 just for Fiddlershop's Inventory clarification.
My description in the video is not exactly accurate, as we learned more about this information after I filmed it.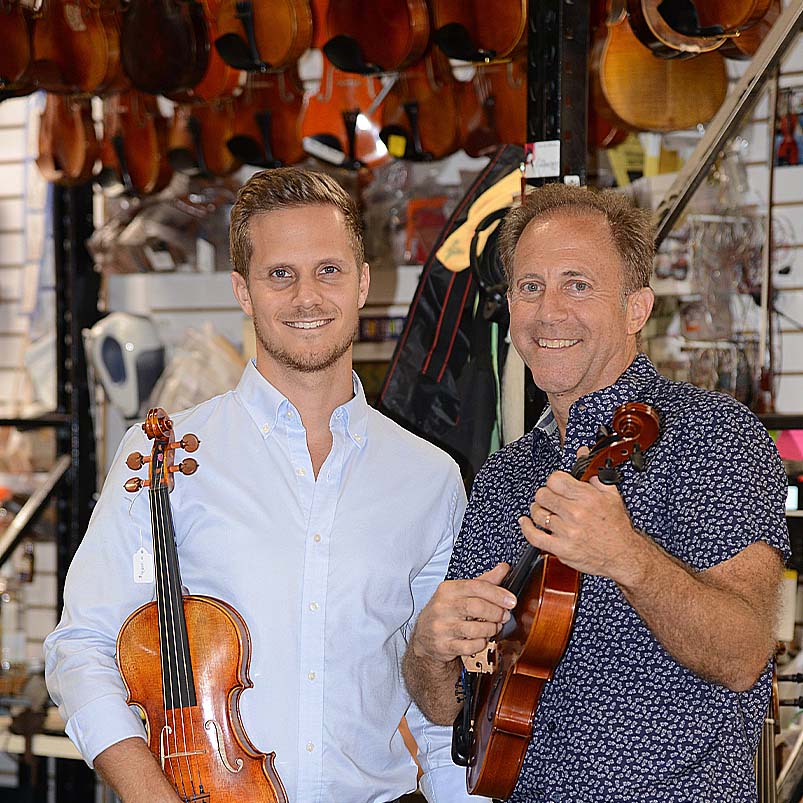 About Fiddlershop
Fiddlershop is a small family-owned business located in South Florida. Since 2012 we have been serving the string community with quality instruments and accessories. We believe that music and instruments should be accessible to everyone at a price they can afford.