The Peak Performance violin case is the ultimate case built especially for commuters, and those traveling frequently with their instrument. The popular design of the Bam Trekking case was the foundation of this case, but with a totally new look.
In order to get the highest protection against shocks, the interior of Bam cases are made of high resilience foam cushions, supporting the instrument on its strongest parts. These are designed either as a cradle for the instrument, or as a set up that keeps the instrument in total suspension.
To keep a high quality standard, Bam makes their own polyurethane foam. Therefore, the entire inserts and cushions are injected in special molds. The foam of these inserts and cushions stand out from other types of foam, offering:
a longer life time
an excellent resilience (the foam gets back to its original shape and strength)
a protective "skin" effect for the instrument
an excellent protection against weather changes, reinforced by a water resistant fabric
INSIDE DIMENSIONS
 : 
Total Length: 61 cm
Body Length: 39 cm

Upper bout: 17 cm
Lower bout: 21 cm
OUTSIDE DIMENSIONS
 : 
78x26x22cm
INSIDE FEATURES
 : 
Accessory compartment
String tube
4 bow holders
Inside cradle made of injected high density polyurethane foam, protecting the instrument against thermal shocks
OUTSIDE FEATURES
 : 
2 Accessories pockets, including one with ear plugs/power bank aperture: 23x15x4cm
Subway Handle
Side Handle
Integrated ergonomic cushion
Orange Zippers
2 Front Pockets 39x27x3cm each
2 back pack straps
Side net pouch
Waist adjustment strap
Front Elastic for easy storage
Bam Water Bottle
Available for full size violin only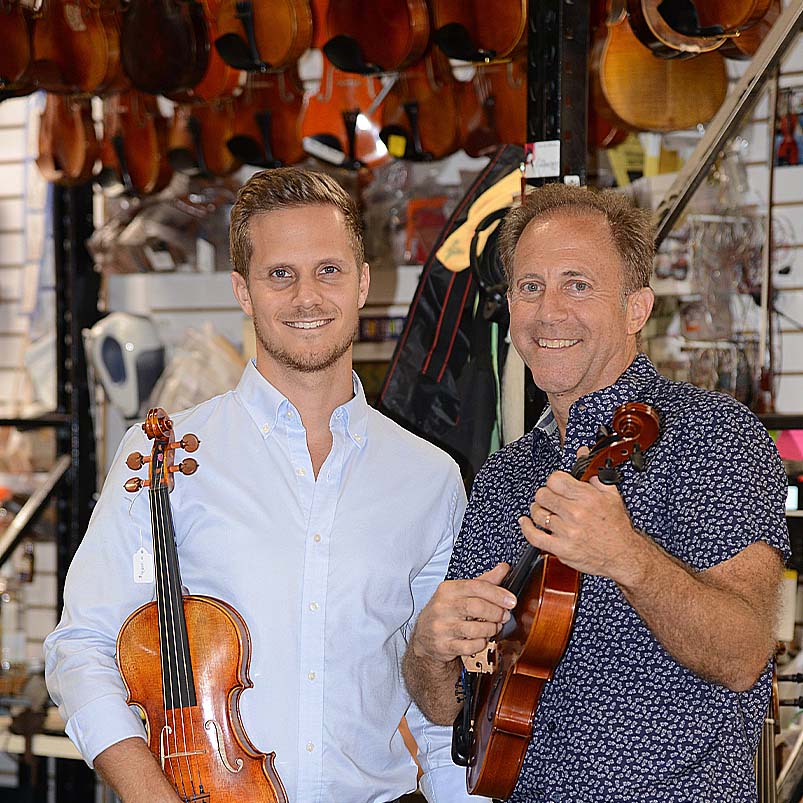 About Fiddlershop
Fiddlershop is a small family-owned business located in South Florida. Since 2012 we have been serving the string community with quality instruments and accessories. We believe that music and instruments should be accessible to everyone at a price they can afford.