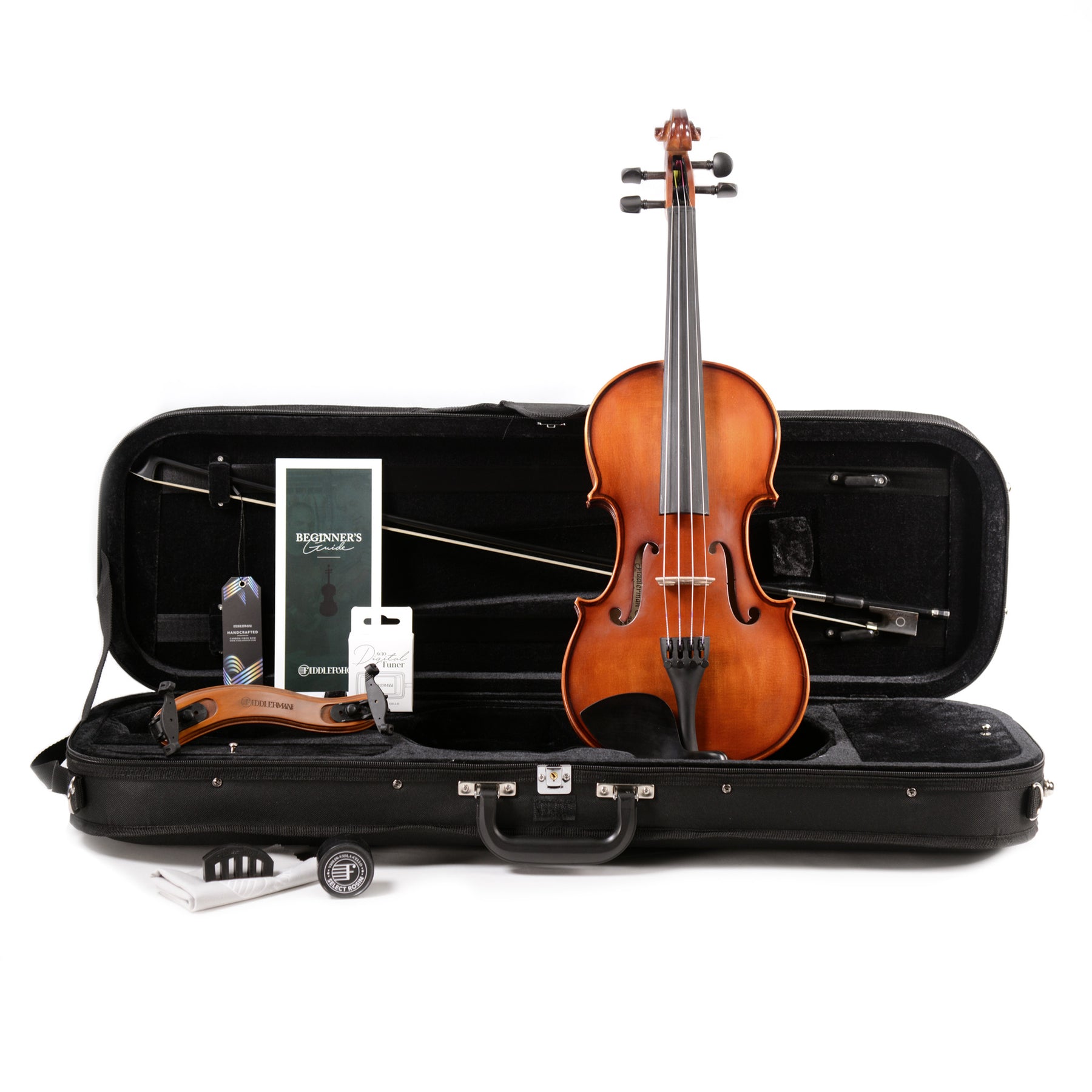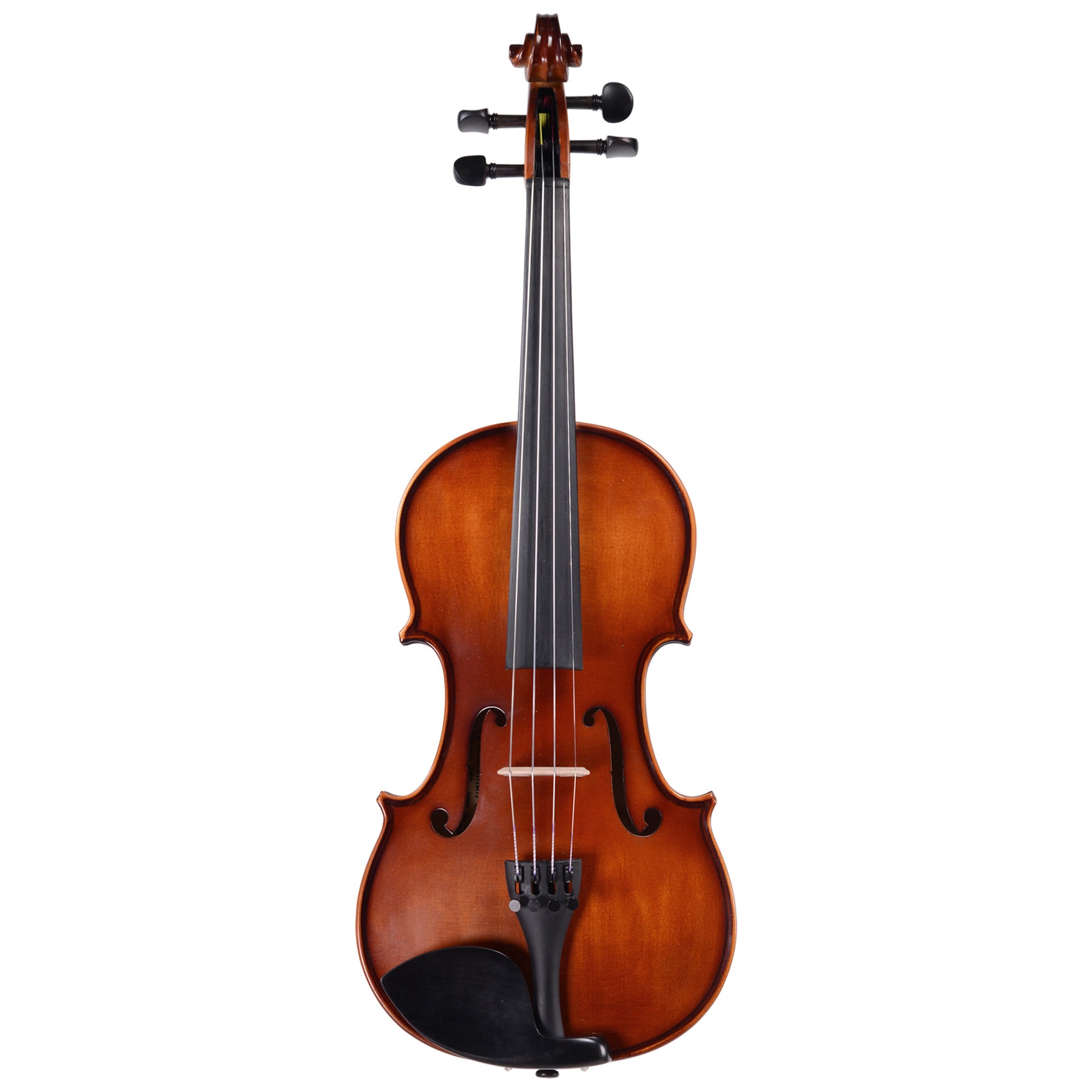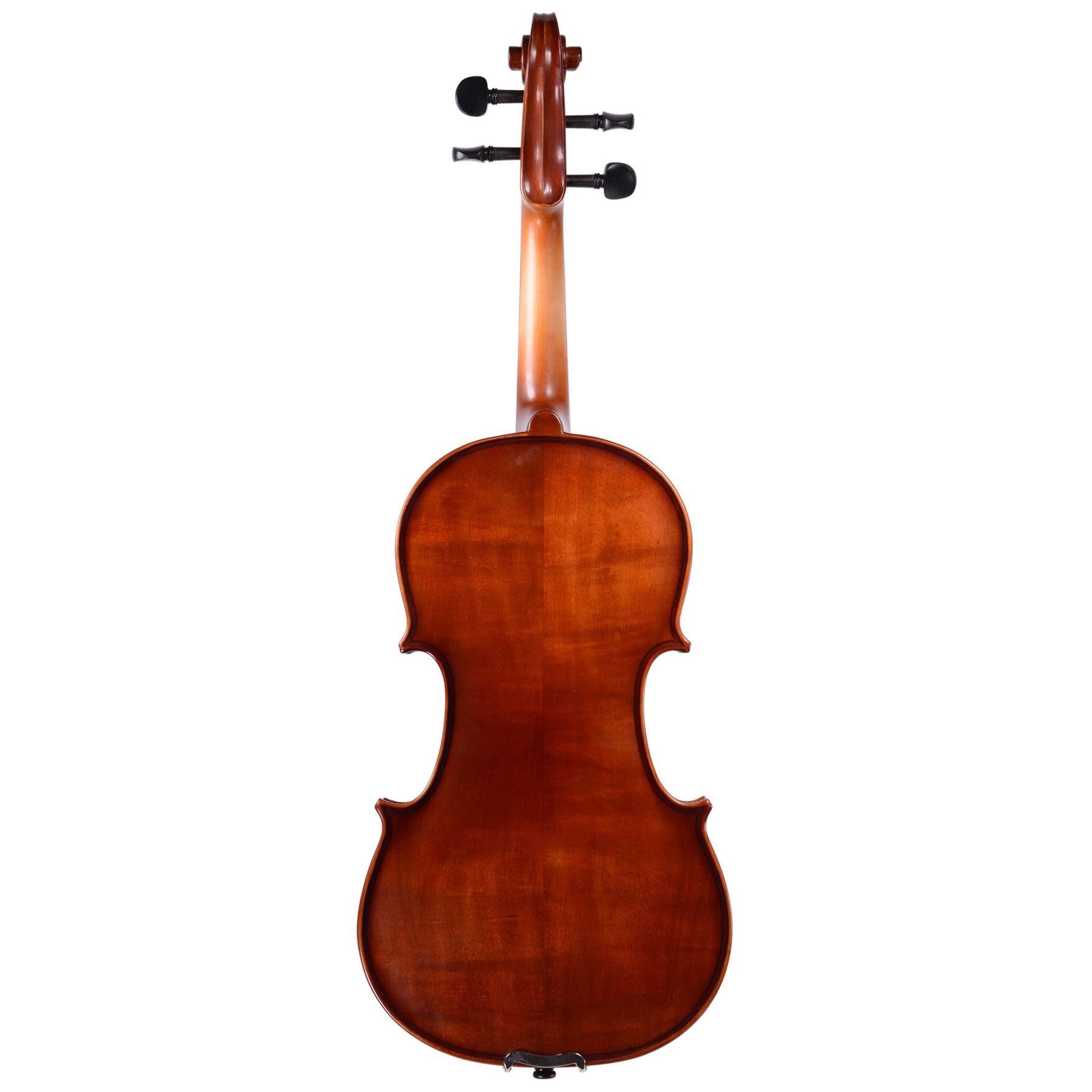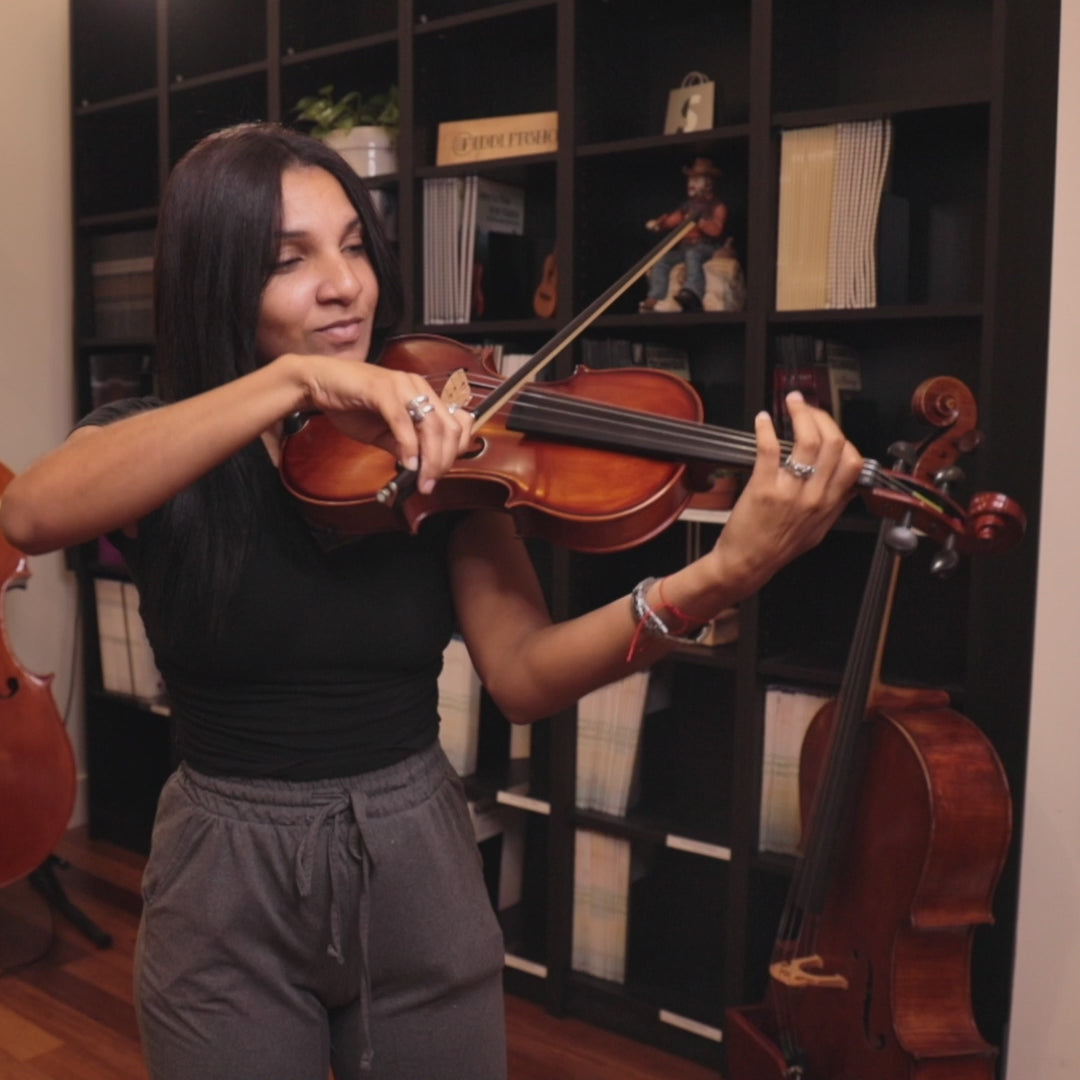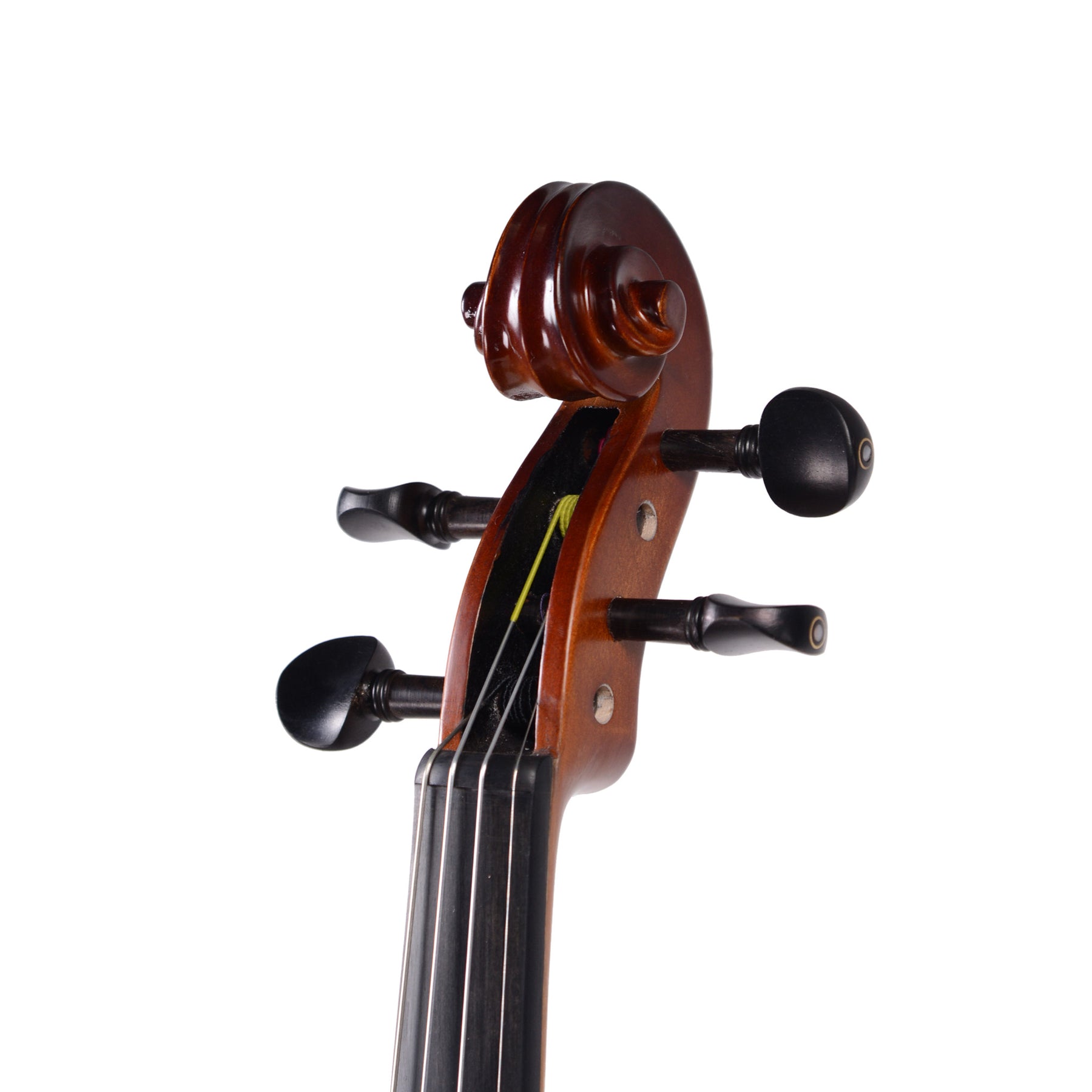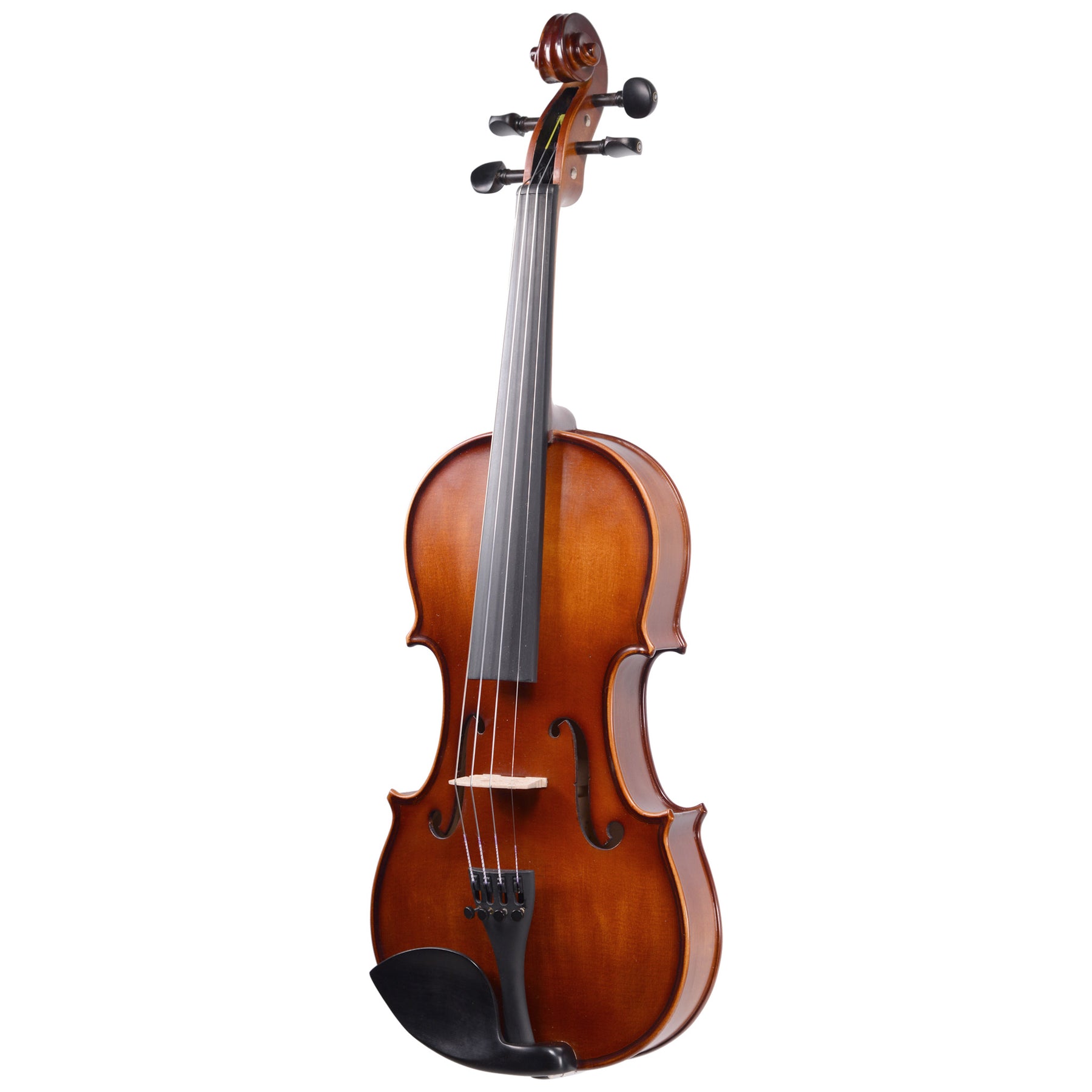 Fiddlerman OB1 Violin Outfit
The Fiddlerman Orchestra Beginner-1 (or OB1) is one of our top recommendations for beginners on a budget. It is well crafted from aged tonewoods, finished with a beautiful dark brown varnish & set up here in our shop to perfection.

The Fiddlerman Orchestra Beginner-1 (or OB1) delivers a surprisingly good sound for an instrument at this price.
Accurate and clean
Sweet and textured sound
Never screechy or strident
Violin Features
Solid-carved spruce and maple tonewoods
100% ebony fingerboard, pegs & fittings
Carbon tailpiece with 4 fine tuners
Hand-carved French Despiau 

or Holstein 1-star Bridge

European spruce soundpost from "Alpine Tone Wood"
Spirit-based durable dark brown finish (no thick lacquer)
Wood dried a minimum of 4 years
Strings: Fiddlerman Synthetic Core

(Prelude strings for 1/8 and 1/16 size)

Precisely measured string height for easy and comfortable playability
Available in sizes: 1/16, 1/8, 1/4, 1/2, 3/4, 4/4
Included Accessories
Case: Sturdy lightweight high-quality oblong violin case. The case includes straps, a music pocket, storage compartments, four or two bow holders.
Bow: Fiddlerman Carbon Fiber Violin Bow
Shoulder Rest: Fiddlerman Wood Violin Shoulder Rest (1/8 and smaller sizes come with Muco SR-4 Violin Shoulder Rest)
Rosin: Fiddlerman Select Dark Rosin
Mute: Fiddlerman Rubber Practice Mute (not available for 1/2 and smaller sizes)
Cloth: Fiddlershop Polishing Cloth
Tuner: Fiddlerman Digital Tuner AV10
Setup
Every Fiddlerman violin is set up and tested in our workshop to make sure it passes our rigorous 10-point inspection. Our incredibly talented team is here to help answer any questions you have, and make sure your instrument arrives safely.
Caring for your violin will extend its lifespan. Wipe the rosin off the violin, fingerboard, and strings with a soft, dry cloth after each use.

Wood instruments are sensitive to temperature and humidity extremes. In dry climates and seasons, we recommend getting a room or case humidifier. The ideal humidity is 40-60%. Below that, the glue and wood can become brittle resulting in open seams or cracks. Never leave your instrument in a car or outdoors.

Visit our resource library for more helpful tips on how to take care of your violin.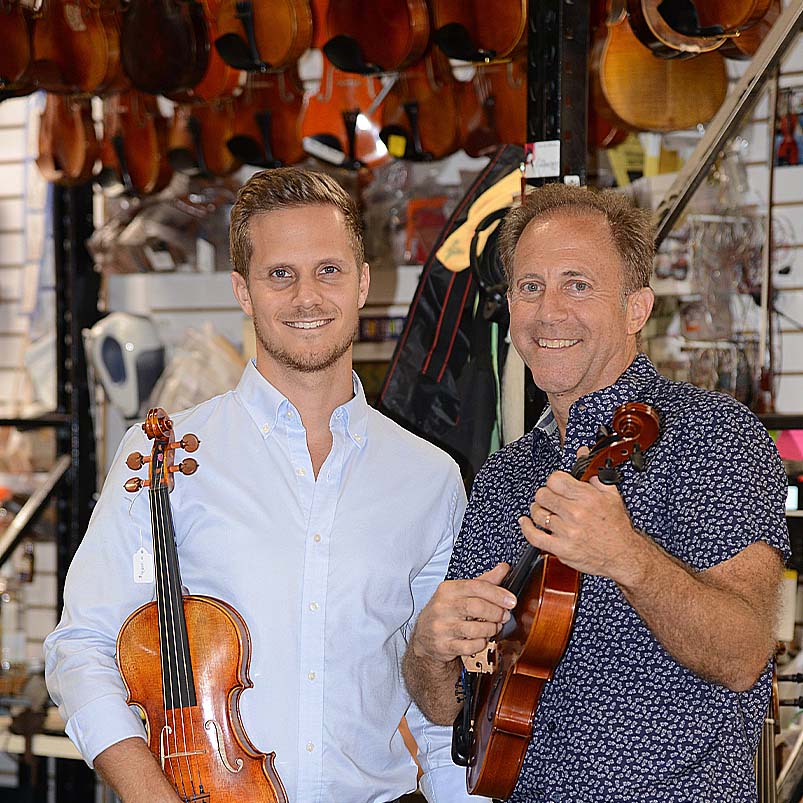 About Fiddlershop
Fiddlershop is a small family-owned business located in South Florida. Since 2012 we have been serving the string community with quality instruments and accessories. We believe that music and instruments should be accessible to everyone at a price they can afford.