The Playonair® Deluxe violin and viola shoulder rest provides inflatable cushioned support to conform to the player's shoulder.
The Deluxe model features a larger inflatable bag than the Junior model, but the straps will still fit a 1/2 violin up to 16.5" viola.
Simply pull out the red valve and inflate the bag by mouth. Depending on the height of your case and height of the Playonair when inflated, some players are able to leave the bag inflated and attached to the instrument even with the case shut. Alternatively, it also stores nicely underneath the neck of the instrument when not in use.
The adjustable straps allows for a variety of placements. It fits 1/2 size violins all the way to 16.5" violas and everything in between.
Lifetime warranty. Made in the USA.
Size:
1/2 Size Violin - 16.5" Viola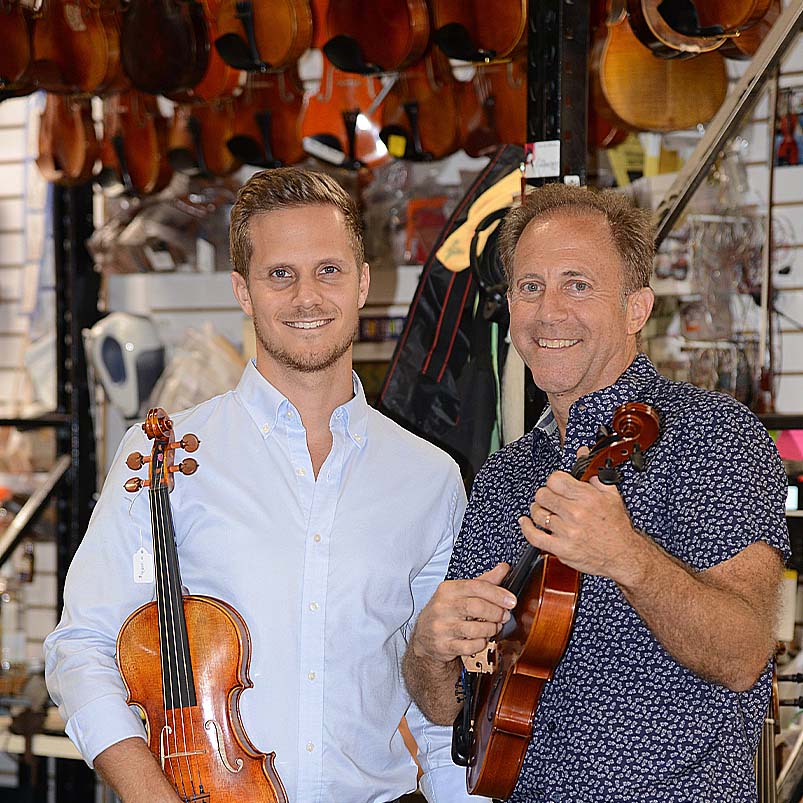 About Fiddlershop
Fiddlershop is a small family-owned business located in South Florida. Since 2012 we have been serving the string community with quality instruments and accessories. We believe that music and instruments should be accessible to everyone at a price they can afford.