Pirastro Passione Violin G String
Finely wound and polished, handmade gut strings
Silver wound
Ball end
Passione strings possess a fascinating diversity of sounds, which allows musicians to alter their tone as desired
Powerful sound
Very easy response
Significantly increased tuning stability vs. traditional gut core strings
Reduced playing-in time
Available in 4/4 size
Gauges
Altering the gauge by 1/4 PM changes the tension by 3%
The thicker the string, the more powerful the sound
A thinner string will produce a brighter sound, however this does not mean that the sound is weaker or loses power
The standard set includes the 16.50 gauge string
Special Features
The length of colored silk at the peg end of the Passione G-string is different than the length of the A- and D- strings. This has been done intentionally and is part of the construction of the G-string.
The special length of the G-string's color winding at the peg end prevents the string from breaking in the peg box. At the latest after two to three days the stretching process will be finalized. As a result the silk winding will no longer reach over the nut.
Pirastro has made numerous tests with this special G on various violins all differing in size and the string has always fit. On some violins it takes longer, with other violins the string even fits from the beginning.
Available strings
Passione Violin G String 16.00, PAS219421
Passione Violin G String 16.25, PAS219431
Passione Violin G String 16.50, PAS219441
Passione Violin G String 16.75, PAS219451
Passione Violin G String 17.00, PAS219461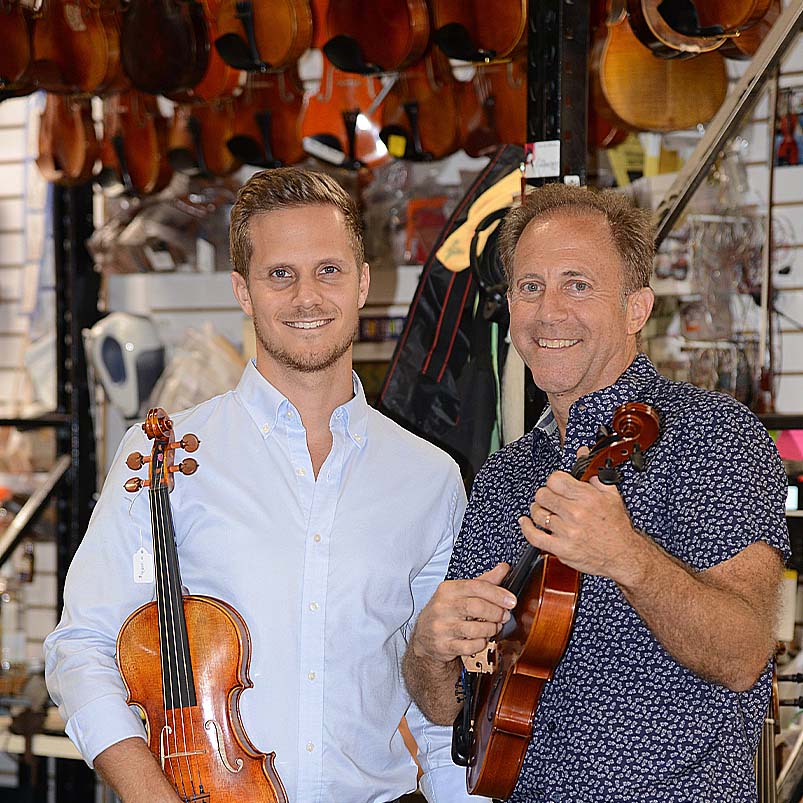 About Fiddlershop
Fiddlershop is a small family-owned business located in South Florida. Since 2012 we have been serving the string community with quality instruments and accessories. We believe that music and instruments should be accessible to everyone at a price they can afford.