The finest premium aged European tonewoods are reserved for Nicolo Gabrieli Virtuoso violins. Highly skilled European master luthiers prepare these instruments to achieve exceptional tonal characteristics even before the Gabrieli Shop in the States further refines, graduates and play tests each instrument, honing each to perform to its individual potential prior completion.
Hand applied pigment colors and their own proprietary varnish enhance the beautiful tonewoods, and final set up with Despiau bridge, Pirastro Evah strings, and contribute to their extraordinary performance.
Just as Guadagnini sought to achieve the overall tonal balance of the Strad and a degree of the projection of the Guarneri, this, too, is the objective of the Nicolo Gabrieli Shop, striving for in their Guadagnini model violin — a perfect balance of tone and projection suited to the high level orchestral player.
Structure: Top is made of aged premium European spruce. Back and sides come from aged premium flamed European maple.
Fittings: Ebony
Strings: Evah Pirazzi Green or Maker's choice
Bridge: Despiau Two Tree or Maker's choice
Setup and Warranty Information
Nicolo Gabrieli goes through Fiddlershop quality control and adjustment process. We take any measures to make every instruments sound at its best. They are also covered by Fiddlershop's Lifetime Structural Warranty and include lifetime free adjustments.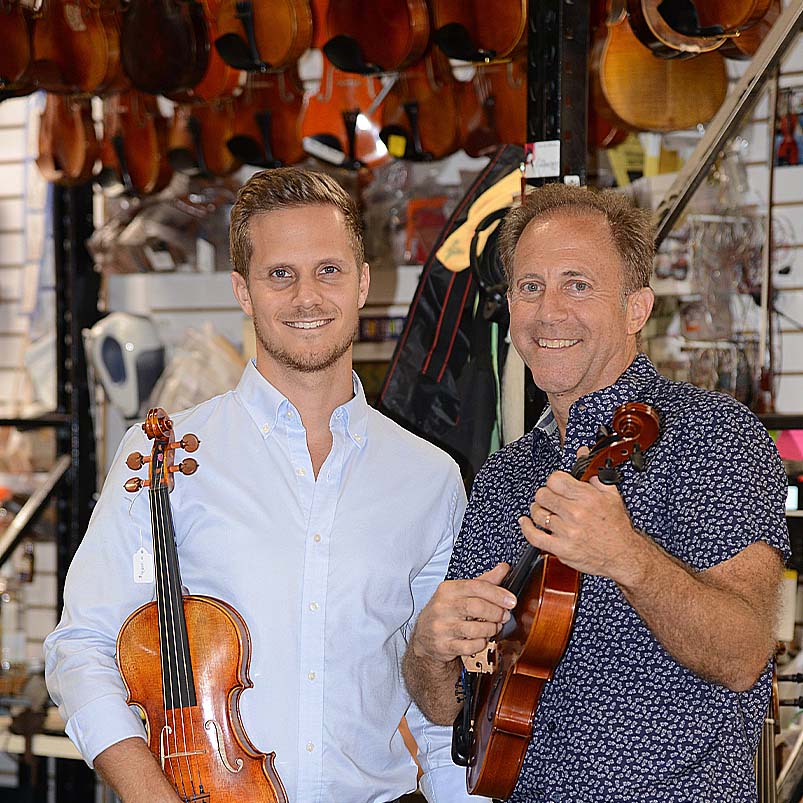 About Fiddlershop
Fiddlershop is a small family-owned business located in South Florida. Since 2012 we have been serving the string community with quality instruments and accessories. We believe that music and instruments should be accessible to everyone at a price they can afford.