Mezzo-Forte Carbon Fiber Evo Line Hybrid Violin
Made in Germany, this carbon fiber acoustic electric violin by Mezzo-Forte is designed and produced using state-of-the-art-technology. This futuristic vision produces a quality of sound easily comparable to that of a wooden instrument, while offering a far greater presence, projection and ease of playing. 
Violin Specifications:
Body: Carbon fiber using sandwich technology
Fingerboard: Spruce fiber composite (injection moulded). Dark and hard like ebony. Smooth to the touch and perfectly shaped - and helping preserve natural resources. The decisive feature being the fingerboard will not warp - thus making it ideal for use with carbon fiber.
Pegs: Wittner finetune pegs
Bass Bar: Carbon and bonded to the instrument. It gives warmth to the lower strings and helps stabilize the top.
Bridge: Hand-carved Despiau bridge
Strings: Pirastro Tonica or Maker's choice.
Electronics: Electro Acoustic piezo pickup (passive), 1/4" jack
Weight: Approximately 540 grams
About Mezzo-Forte violins:
The Mezzo-Forte design concept is to develop instruments for the 21st Century. Any measurements used in traditional violin making have been transferred in order to help the player feel immediately familiar with the instrument. Therefore switching between wood and Carbon Fiber should not be a problem.
From the beginning to the end, all instruments are made in Mezzo-Forte's workshop in Germany, and they set a high value on quality and making fantastic instruments.
All Mezzo-Forte instruments come with a certificate of authenticity and a unique serial number which makes them easy to identify.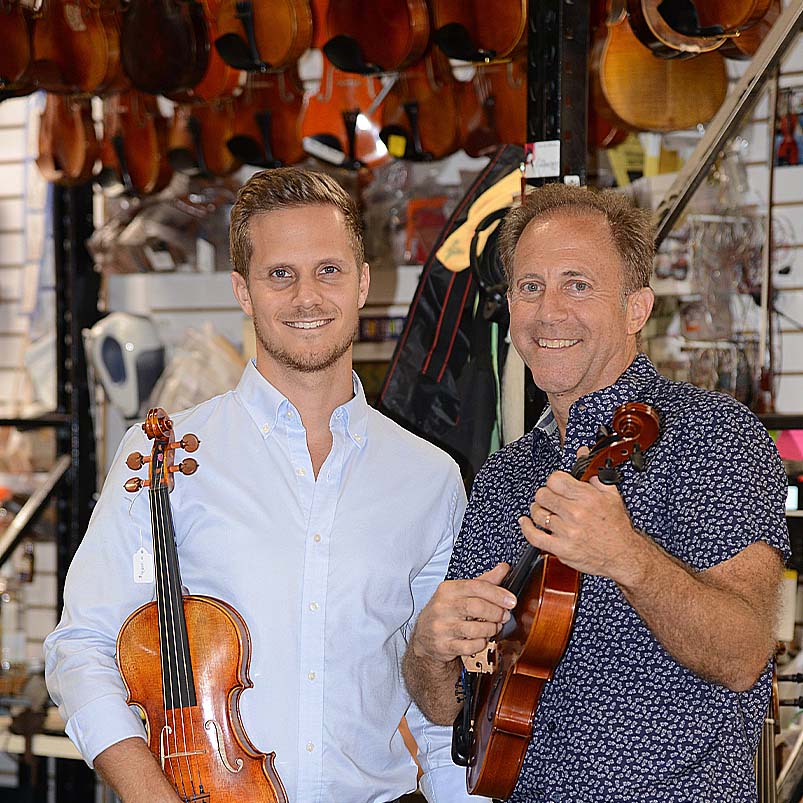 About Fiddlershop
Fiddlershop is a small family-owned business located in South Florida. Since 2012 we have been serving the string community with quality instruments and accessories. We believe that music and instruments should be accessible to everyone at a price they can afford.