The Holstein Traditional Red Mendelssohn, a copy of the 1720 "Red Mendelssohn" crafted by Antonio Stradivarius. This beautiful instrument features real hand-applied oil varnish and high-quality wood dried a minimum of 10 years. The back is made of maple with gorgeous flaming.
The Red Mendelssohn has a powerful, focused and brilliant sound, similar to the Fiddlerman Soloist, but with slightly more complexity. It's a great option for advancing players and well suited for many playing styles.
The mysterious history of the instrument became the narrative for Francois Girard's beloved film, "The Red Violin." The violin surfaced in the 1930's Berlin after having been purchased by an heir to the great composer, Felix Mendelssohn and is currently played by the soloist Elizabeth Pitcairn.
Body: Spruce for the top, maple for sides and back (dried a minimum of 10 years). Available with either one or two piece back.
Fittings: Boxwood with Pear Wood or Ebony Trim
Bridge: Hand-carved professional level Despiau 3-tree or Holstein 3-star bridge
Strings: Luthier's choice. Standard is Thomastik Dominant or Vision. We select and match the strings carefully to bring the most out of each individual instrument.
Every Holstein instrument undergoes Fiddlershop's Quality Setup and quality control, and is covered by a lifetime structural warranty and free adjustments.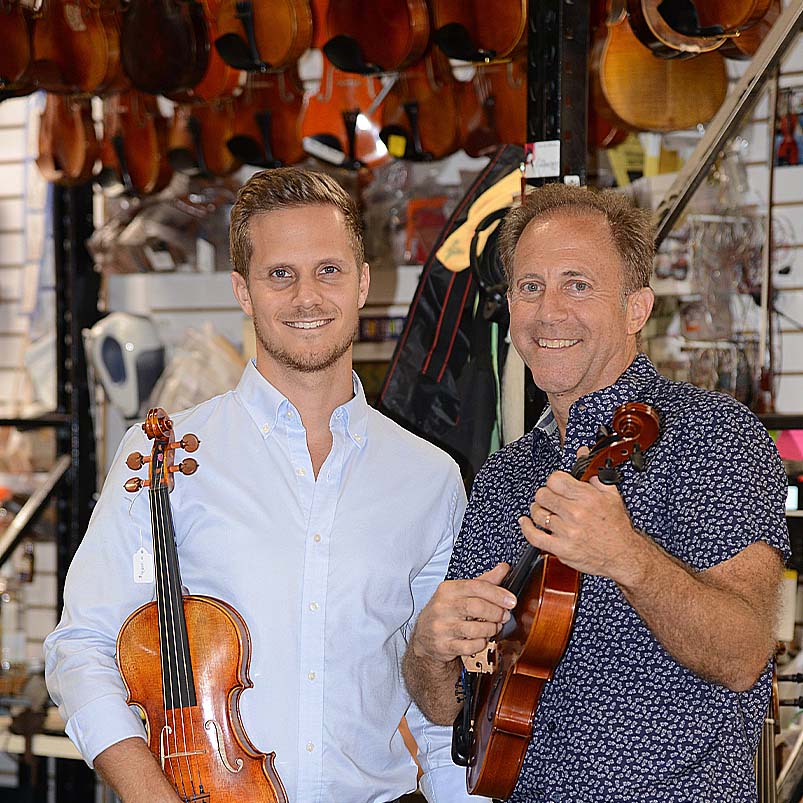 About Fiddlershop
Fiddlershop is a small family-owned business located in South Florida. Since 2012 we have been serving the string community with quality instruments and accessories. We believe that music and instruments should be accessible to everyone at a price they can afford.