With a nod to the great French bowmakers Lamy and Voirin, the CodaBow LUMA has a high, shimmering timbre as silky as its handling. The Aero frog design off-loads the hand while the lightness of the shaft allows a facile and nimble response for flashy, technical passages. The bow's silvery tone and graceful agility is well-suited to intimate settings, blends well in ensembles, and is sought by players of all styles. The CodaBow LUMA appeals especially to players desiring lightness in weight and character.
Details and Features
10-Year Manufactures Warranty
Tone Color: Shimmery, Warm
Touch: Light, Nimble
Specifications
Dynamic Balance: Center-Frog
Weight: Medium-Light
Action: Moderate
Stiffness: Medium-Soft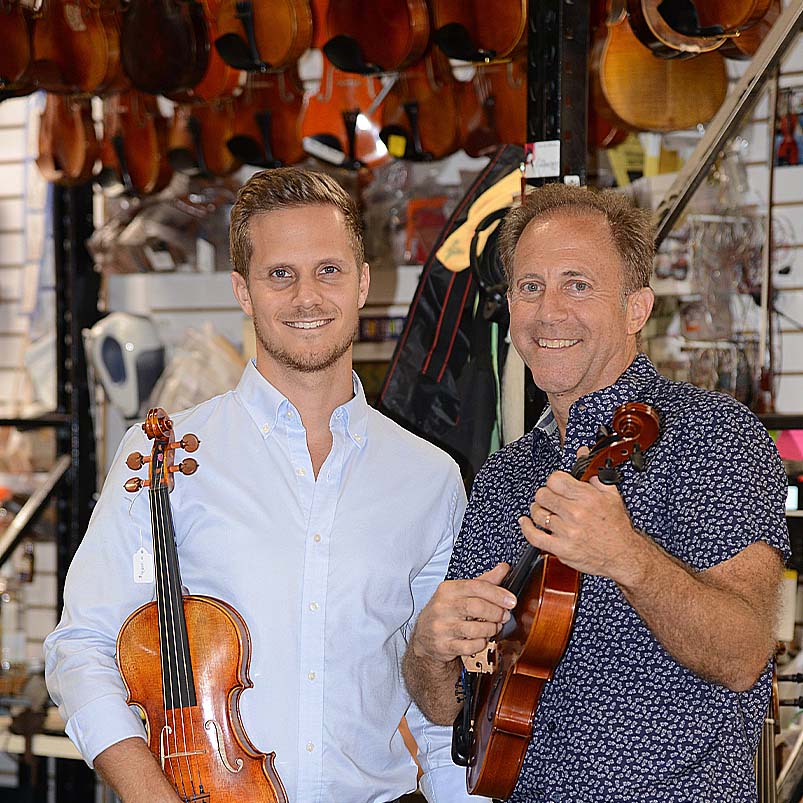 About Fiddlershop
Fiddlershop is a small family-owned business located in South Florida. Since 2012 we have been serving the string community with quality instruments and accessories. We believe that music and instruments should be accessible to everyone at a price they can afford.