This collection contains 14 arrangements of 22 traditional tunes from Ireland and Scotland in a variety of styles including jigs, reels, hornpipes, slip jigs, strathspeys, waltzes and airs.
The harmonies are written so that various combinations from solo instrument with piano to duets and trios to full string quartet/orchestra are possible.
The violin book includes two violin parts with guitar chords and piano accompaniment. All of the Celtic Tunes for Solo and Ensemble books (Violin, Viola and Cello/Bass) are written as ensemble books, so they can be played as solo books or together as ensemble.
Book contents
The Blarney Pilgrim - The Kesh Jig  
Danny Boy  
Garry Owen - Merrily Kiss the Quaker  
Give Me Your Hand  
Guilderoy - Red-Haired Boy  
Harvest Home - Chief O'Neill's Favorite  
Irish Washerwoman - Swallowtail Jig  
The Laird o' Drumblair - Angus Campbell  
Miss McLeod's Reel  
The Mist Covered Mountain  
The Rocky Road to Dublin - Dublin Streets  
Scotland the Brave  
Sporting Paddy - St Ruth's Bush  
Will Ye No Come Back Again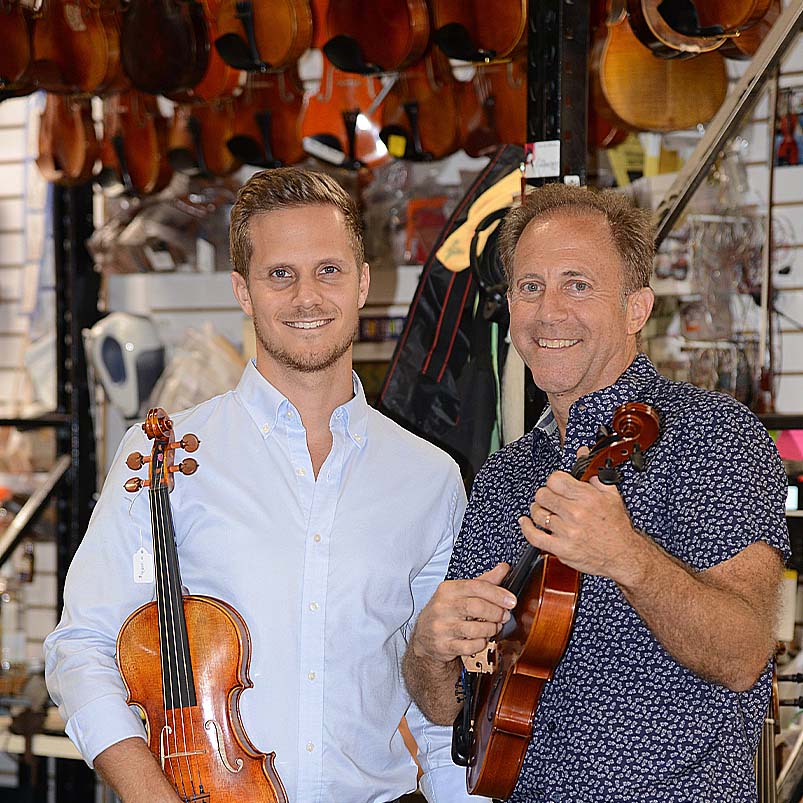 About Fiddlershop
Fiddlershop is a small family-owned business located in South Florida. Since 2012 we have been serving the string community with quality instruments and accessories. We believe that music and instruments should be accessible to everyone at a price they can afford.