BowZo is a new way to improve learning the violin and improve the bowing technique.
Designed by a violinist, for violinists, the BowZo is a neat device that simply clips onto the fingerboard and guides the bow at 90° to the strings – this means you have an instantly straight bow!
In time, this transfers into muscle memory and the student can become an expert violinist much faster.
Made from stretchy plastic, and is small enough to easily fit in most violin case
Suitable for 4/4, 3/4 1/2, 1/4 size violins
Suitable for violas 11-14 in
Attention: Despite being made from soft plastic (meant to be friendly to the instrument's varnish) customers have reported that the use of the Bowzo Bow Guide may result in scratches in the varnish.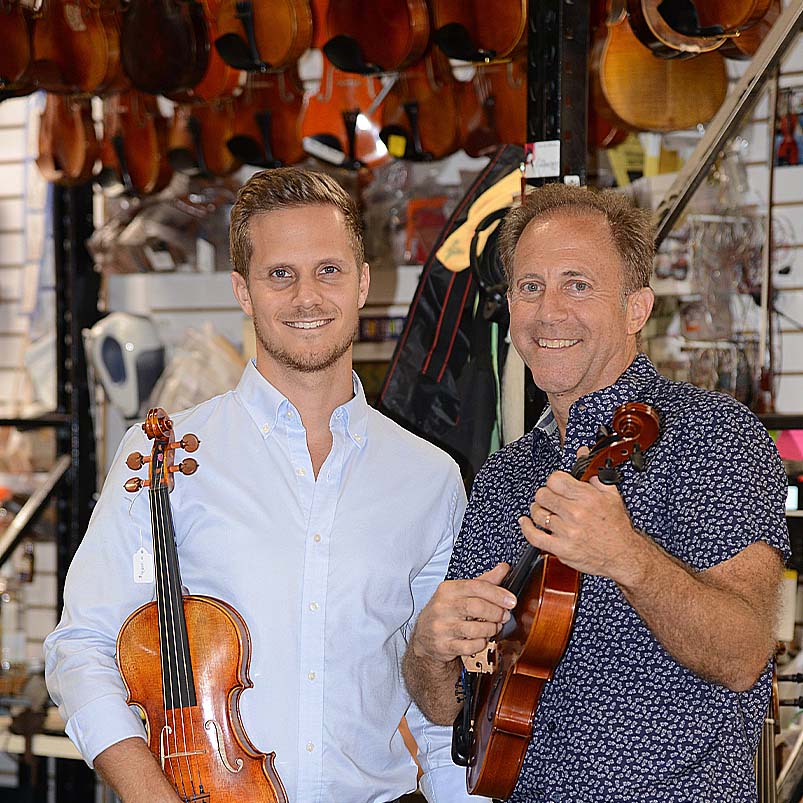 About Fiddlershop
Fiddlershop is a small family-owned business located in South Florida. Since 2012 we have been serving the string community with quality instruments and accessories. We believe that music and instruments should be accessible to everyone at a price they can afford.